The historic Lafayette Hotel in Marietta, Ohio.
On Friday August 5 and Saturday August 6, 2016 sixty-seven participants arrived at the historic Lafayette Hotel in Marietta, Ohio for 2016 Jackson Brigade Reunion.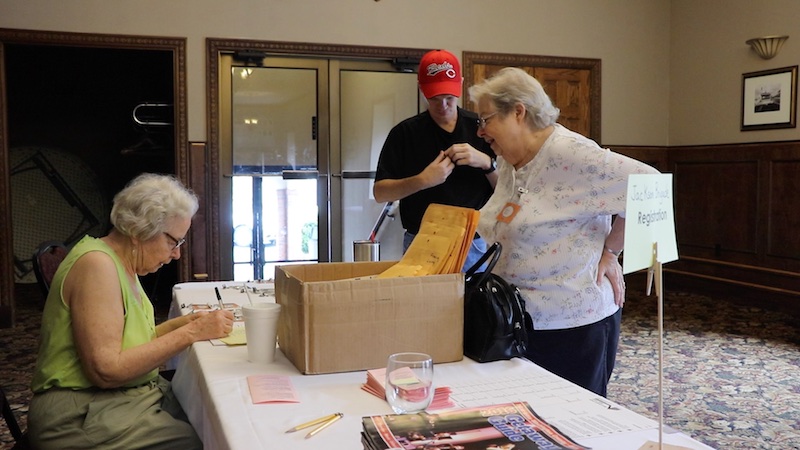 We started at 1 pm on Friday with registration efficiently organized by Winnetta Kennedy, one of the two Co-Chairs of the Reunion.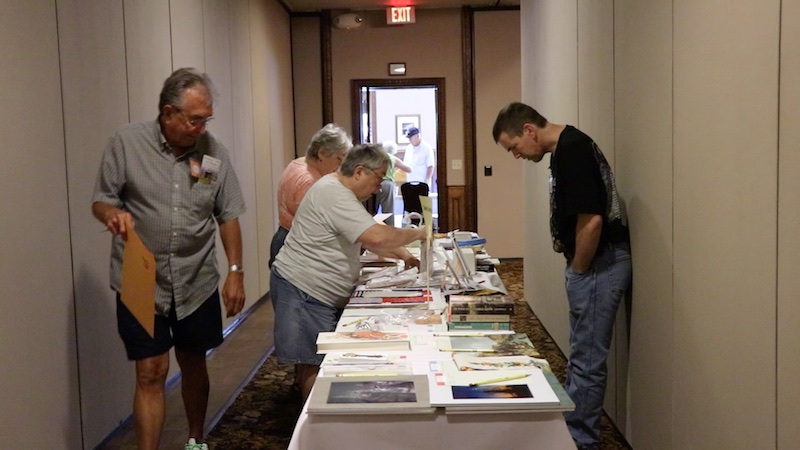 The popular Silent Auction was superbly organized and run by Rose Powell. We received many more items than expected and we had to bring in two more tables and share another. More pictures of Silent Auction.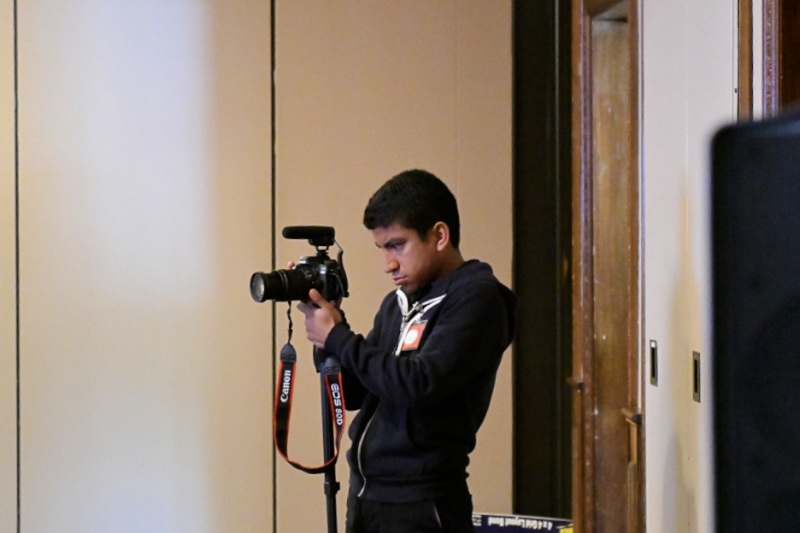 Scott Hyde, a film editor working in Los Angeles, California, was busy filming throughout the Reunion and plans to produce a Reunion video.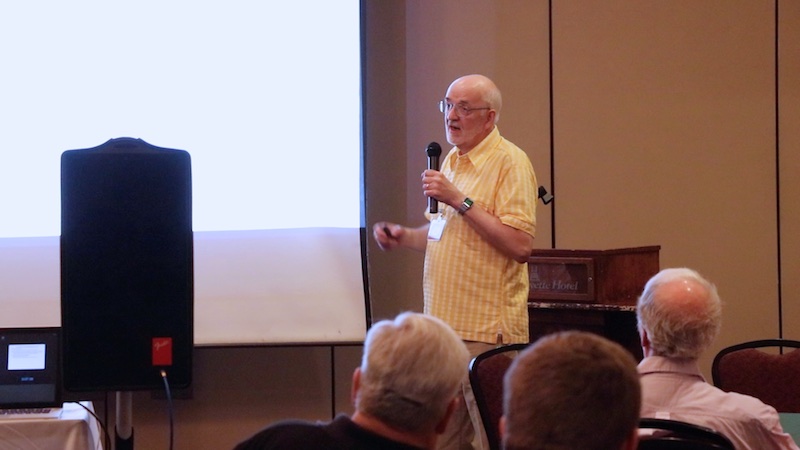 At 2 pm on Friday, Dan Hyde, the other Reunion Co-Chair, welcomed the participants and gave an hour presentation on "Jackson Family Connections to Marietta, Ohio." More pictures of Dan's talk and audience.
Handout for Dan Hyde's "Jackson and Marietta Connections" presentation
At 3 pm, Paula Lowther McGrew, Associate Professor of Library Science at West Virginia Wesleyan, gave an hour talk on "Getting Started: Genealogy Journeys." More pictures of Paula's talk and audience.
Slides for Paula McGrew's "Getting Started – Genealogy Journeys" presentation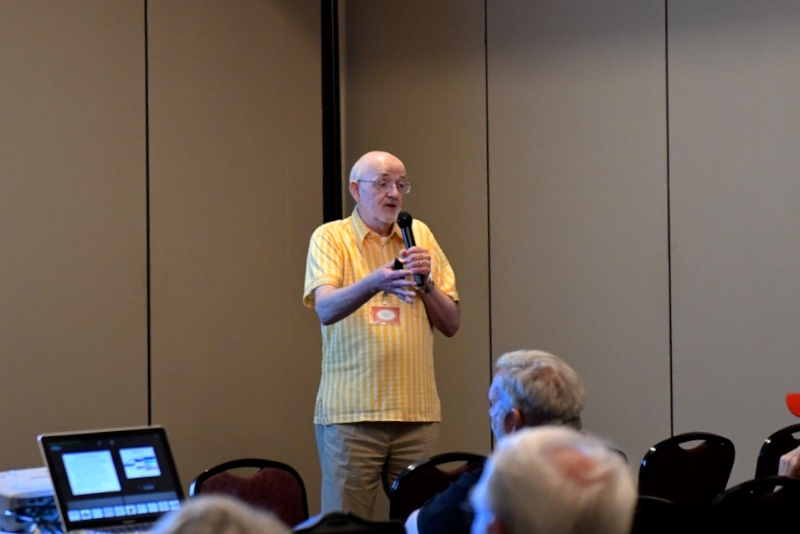 At 4 pm, Dan Hyde gave a second-hour presentation on "Using DNA Testing for Genealogy." More pictures of Dan's talk and audience.
Handout for Dan Hyde's "Using DNA Testing for Genealogy" presentation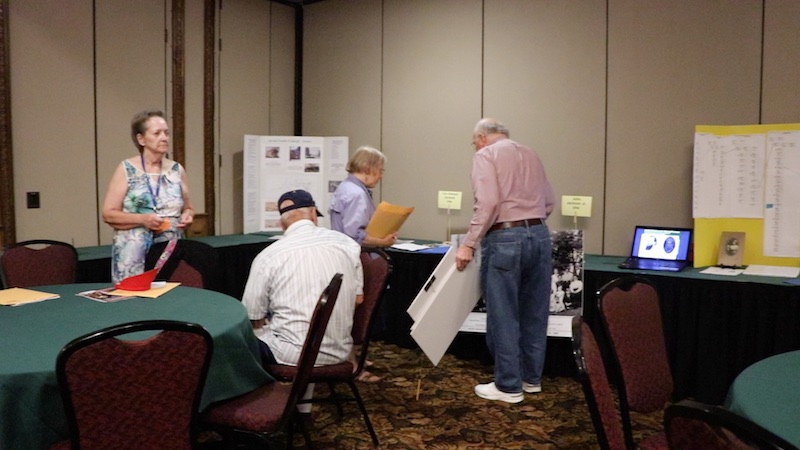 On Friday afternoon 3-5 pm we had our "Jackson Family Exhibits." We asked the Jackson Brigade Branch Advocates to contact members of their Jackson line and gather family history material appropriate for the Jackson Family Exhibits. People brought old pictures of ancestors and events, old documents such as deeds, family stories, pictures of homes, churches, towns, etc. Each of the eight Jackson lines had a place in our air-conditioned meeting room at The Historic Lafayette Hotel in Marietta. This room was in a secure space so people did not need to worry about stolen or damaged items. People displayed what they had gathered in a poster, in notebooks, or a slide show on a laptop. Many pictures of Exhibits and slides of "Jackson Lineage of Cecilia Jackson Bush"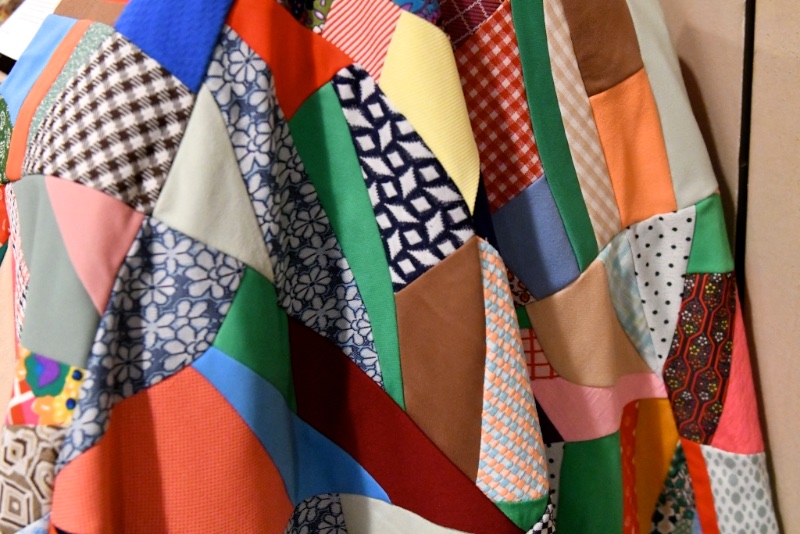 Rose Powell brought a beautiful heirloom Crazy Quilt to display. Description and more pictures of the quilt.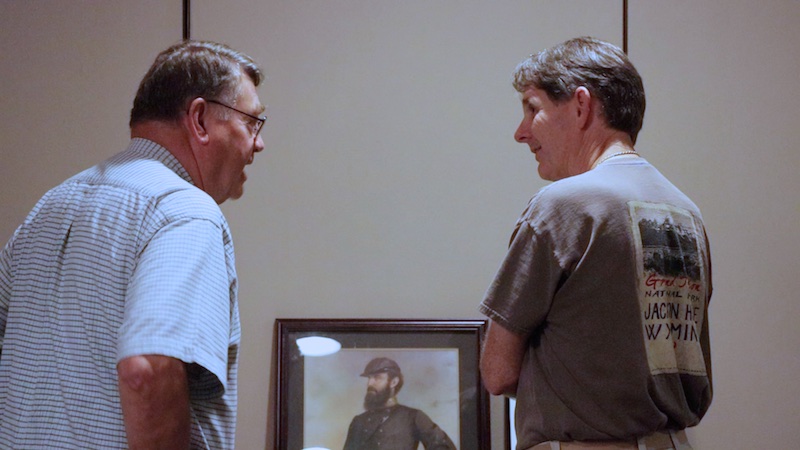 One of the goals of the Friday afternoon sessions was to encourage plenty of mingling and good conversation. And, we had other activities planned for Friday afternoon including several walking tours.  More pictures of good conversation.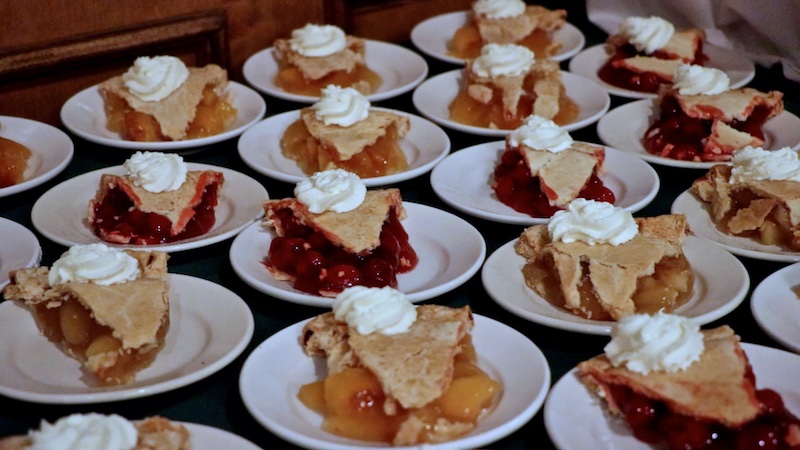 At 6 pm our Banquet was a buffet-style dinner as follows: two entrees of stuffed chicken breast and honey glazed ham, whipped potatoes and gravy, vegetable medley, garden salad, fruit salad, dessert of assorted fruit pies, rolls, butter, coffee, tea, and water.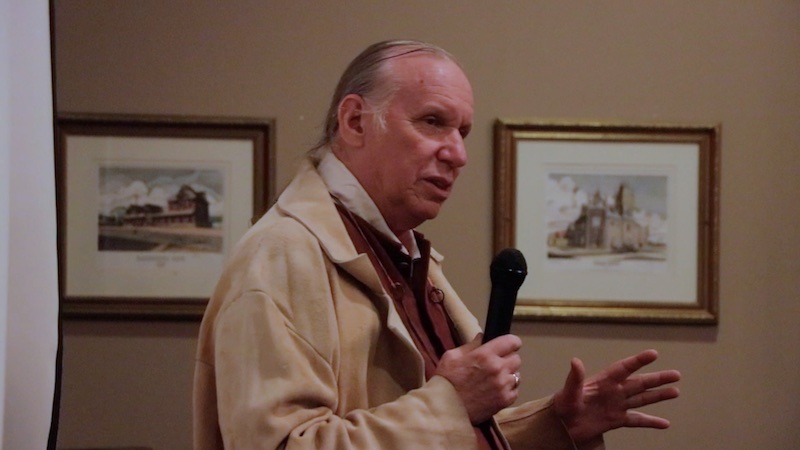 After our Banquet Bill Reynolds, the Historian at the Campus Martius Museum, gave a very entertaining and informative portrayal of General Rufus Putnam. More pictures of Bill Reynolds and audience.
Link to the Reunion's Saturday Activities
Note on the images: To view all 388 Reunion images, you need to click on the many links on this page and on Saturday's Activities web page. The authorship of each image is not labelled. Some of the picnic and da Vinci's restaurant images are from Dewayne Lowther. Some were taken by Dan Hyde and his son Scott Hyde. A large part of the pictures were extracted by Dan as single frames from the many video clips that Scott took of the Reunion. Some of the Lafayette Hotel and Marietta were taken by Dan in May 2015 when he and Winnetta visited Marietta for two days on a scouting trip.