Pictures of some of the wonderful exhibits brought by the Jackson Brigade Reunion Attendees.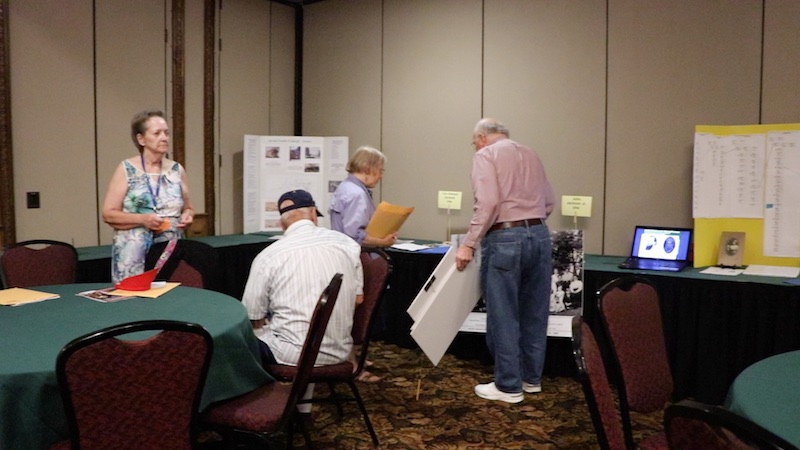 Jane Hilder setting up material for George Jackson line and Dewayne Lowther setting up material for John Jackson, Jr. line.  Sara Jackson-Eccleston and her husband George Eccleston look on.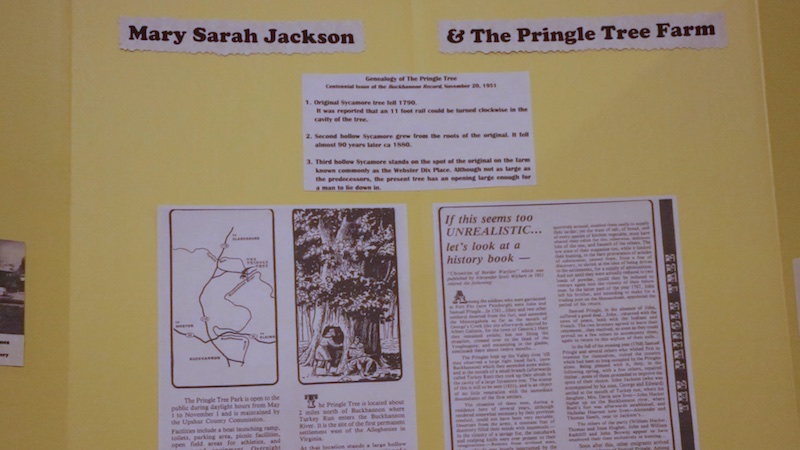 Poster of Mary Sarah Jackson line by Linda Meyers.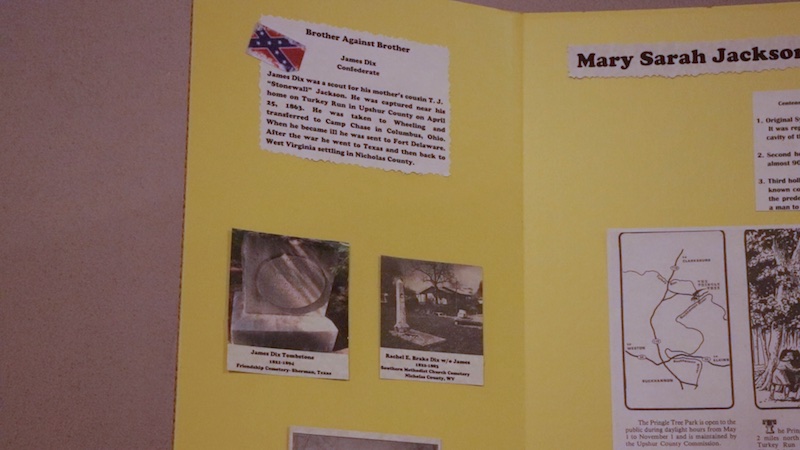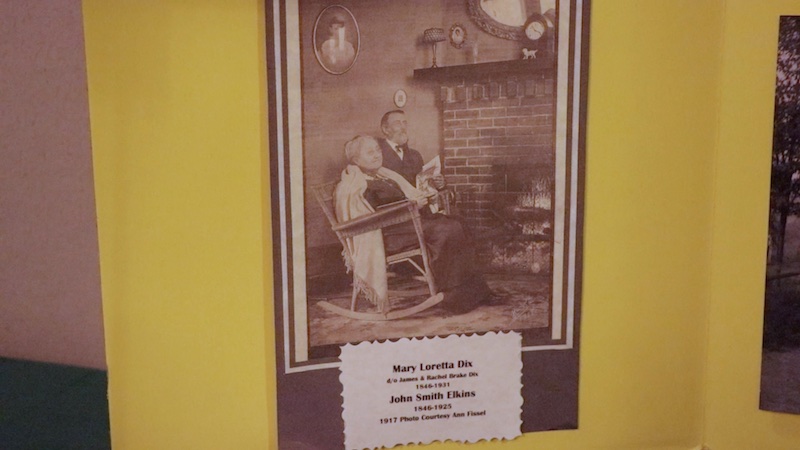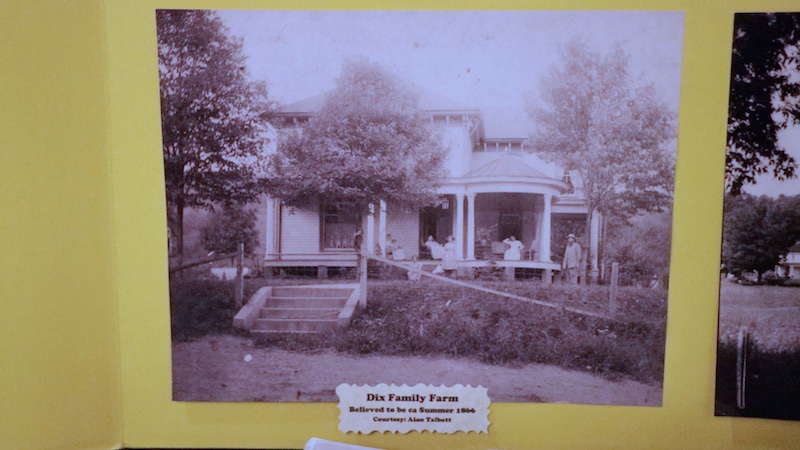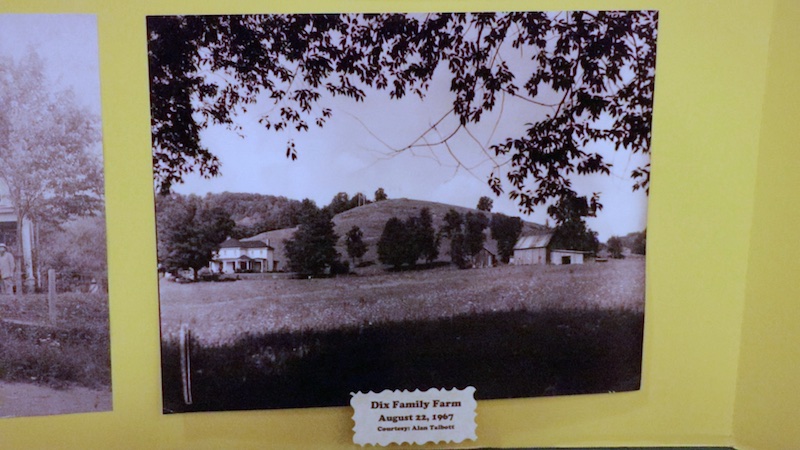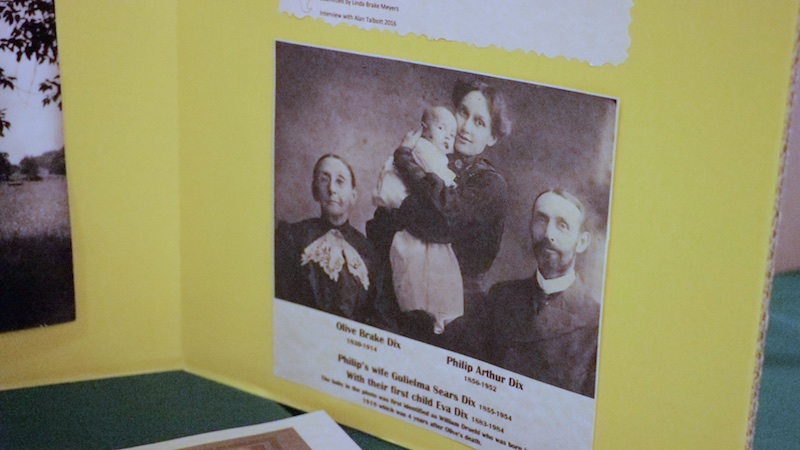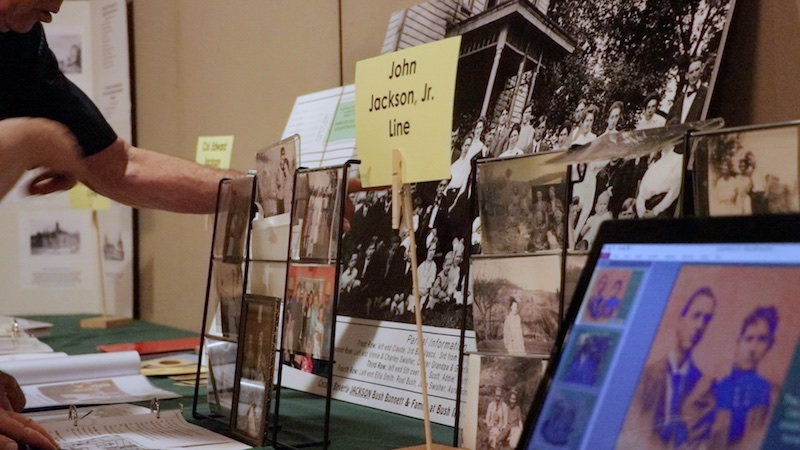 Winnetta Kennedy and Bruce Chase setting up materials for John Jackson, Jr. line.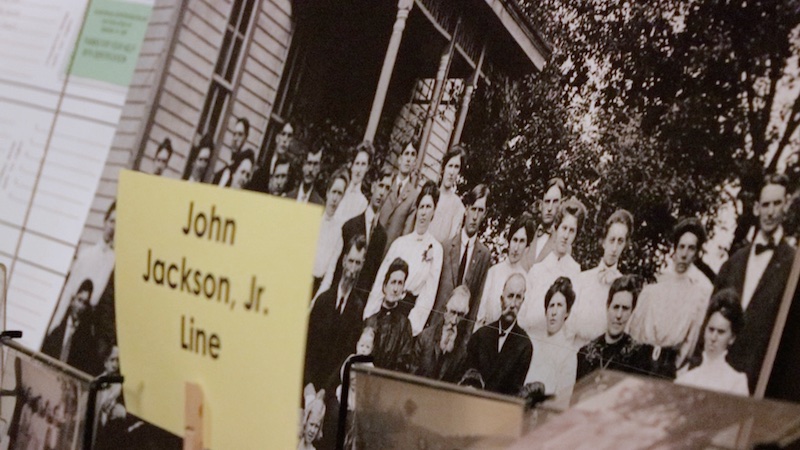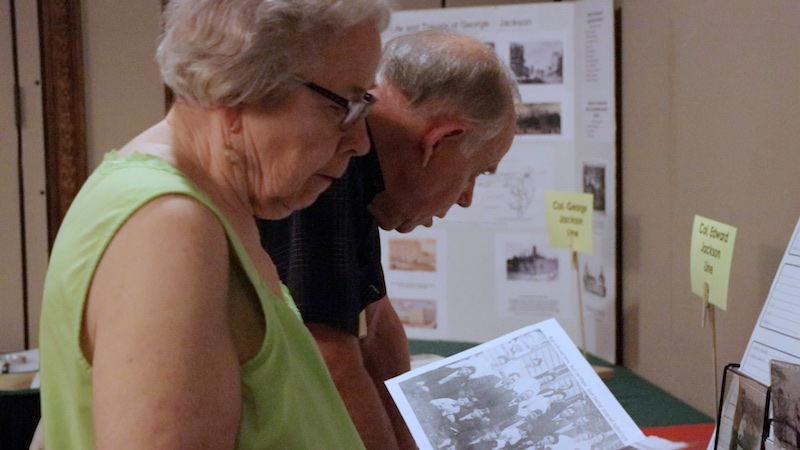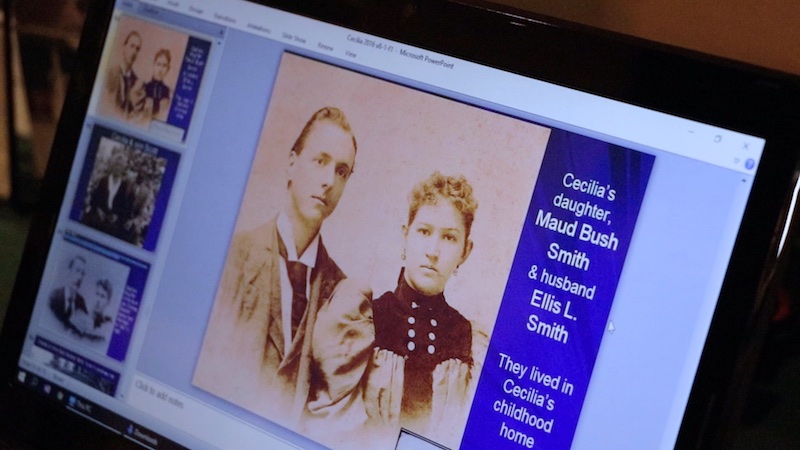 Slide show on "Jackson lineage from John Jackson & Elizabeth Cummins to later generations, featuring Cecilia Jackson Bush" by Bruce and Anne Swisher Chase. (Since file is 60 MB, it may take a while to load.)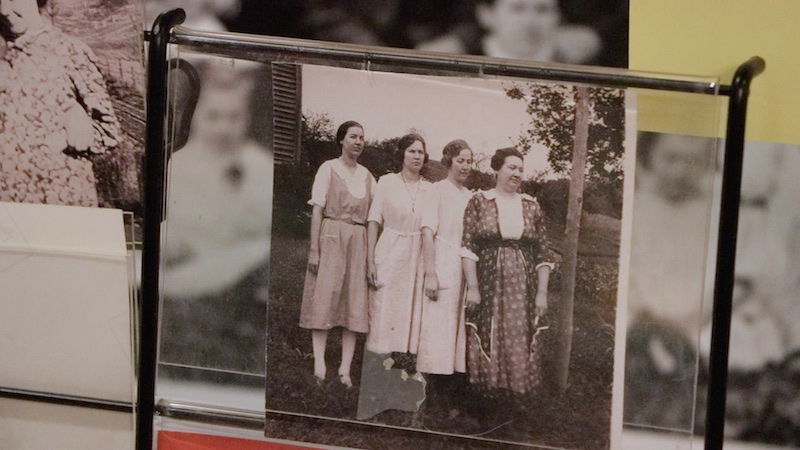 Patty Mace Leonard's grandmother is in the above photo of the four Clark sisters. Left to right: Edna Clark Radabaugh (b. 1907), Maude Clark (b. 1898), Freda Clark Hess (b. 1904), and Minnie Clark Corathers (b. 1891). Minnie Clark is Patty's Grandmother and the other three are her great aunts. Patty's Grandmother's mother was Gay Bush Clark, daughter of Cecelia Jackson Bush Bonnett.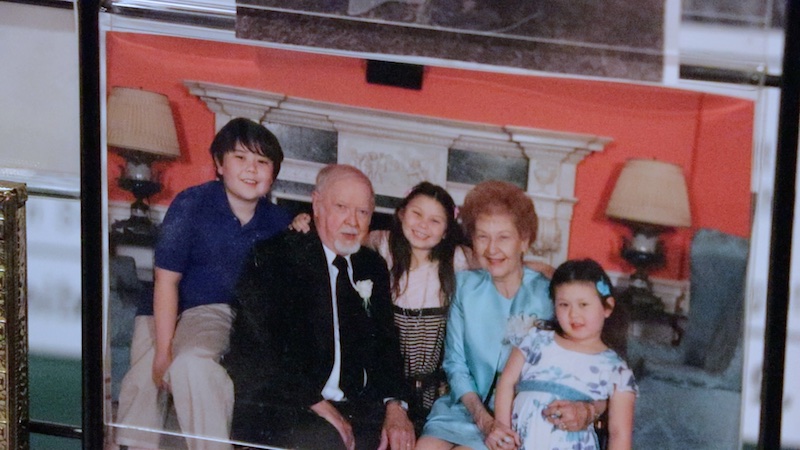 Patty Mace Leonard and Cordell Leonard with their three grandchildren Daniel, Sarah Elizabeth, and Abigail Kim. The children's mother is Patty and Cordell's daughter, Dr. Elizabeth Mae Leonard (M. D.) and their father is Dr. Preston Kim (M. D.) who Elizabeth met in med school in VA.

Poster of Col. George Jackson line by Jane Hilder.
Who are these people(#2)? If you know, send Dan a note at hyde@bucknell.edu