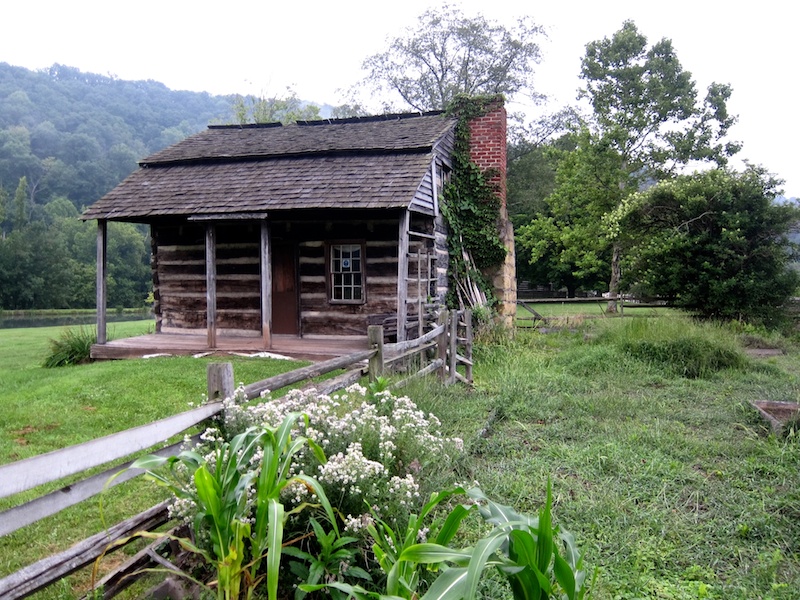 Mary Conrad Cabin at Jackson's Mill.  Photo by Bill Jackson.
After signing in at the Jackson's Mill Lodge and picking up our Reunion packet from the Reunion Committee members Nancy Jackson, Rose Powell, and Winnetta Kennedy, some of us walked around the grounds while others visited the old Conrad cabin, water-powered grist mill, and museum on the  grounds.  Also, one can visit the pioneer Jackson Cemetery where many Jackson ancestors are buried.  In the web page's header above, the four pictures are of Jackson's Mill.  The one of the cemetery shows Jackson women with long dresses during a Jackson Reunion in the 1890s.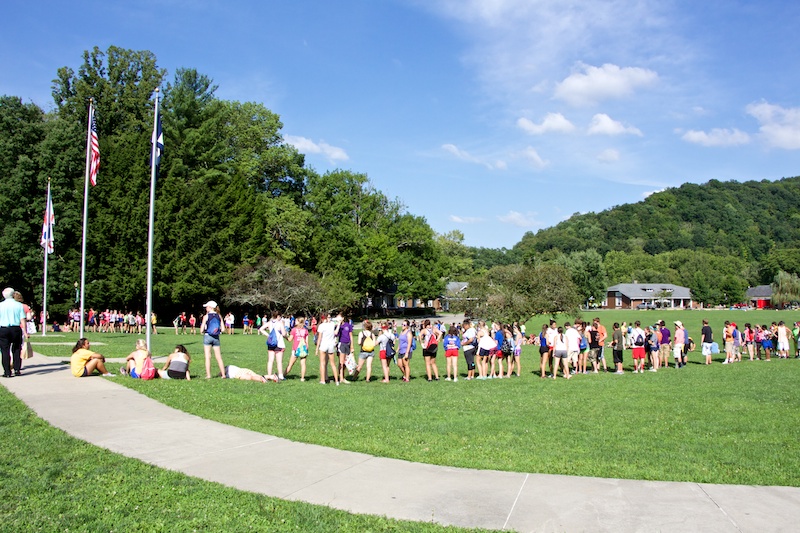 The Jackson's Mill campus is where West Virginia's 4H Clubs hold their camps.  While we were there, a high school band was having a band camp where they learn the music and formations for their Fall football games' half time routine. It was fun to watch them go through their drills.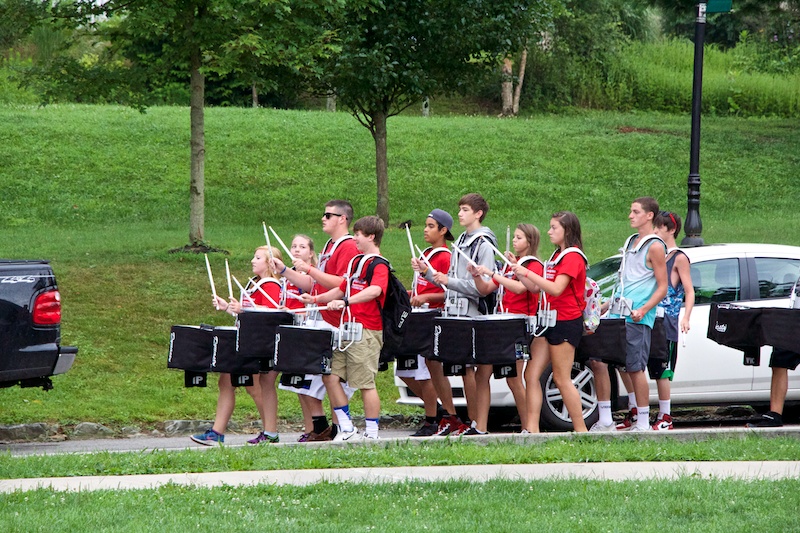 The band's drum line calls us for dinner.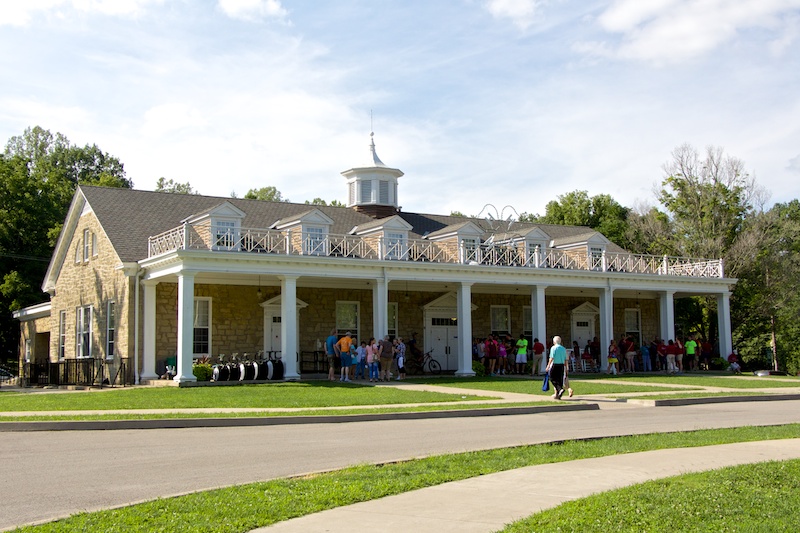 At 5:30 p.m. we had a buffet family style dinner in the Mt. Vernon Dining Hall.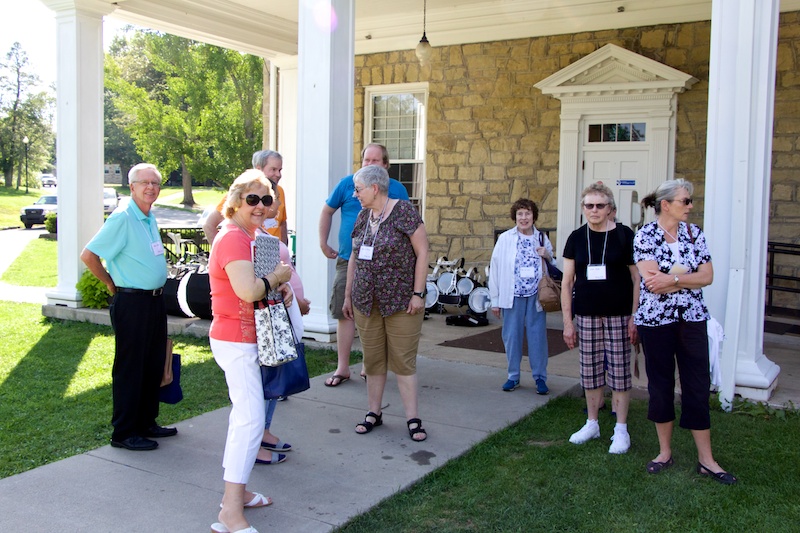 Hungry Reunion attendees wait for the dining hall doors to open.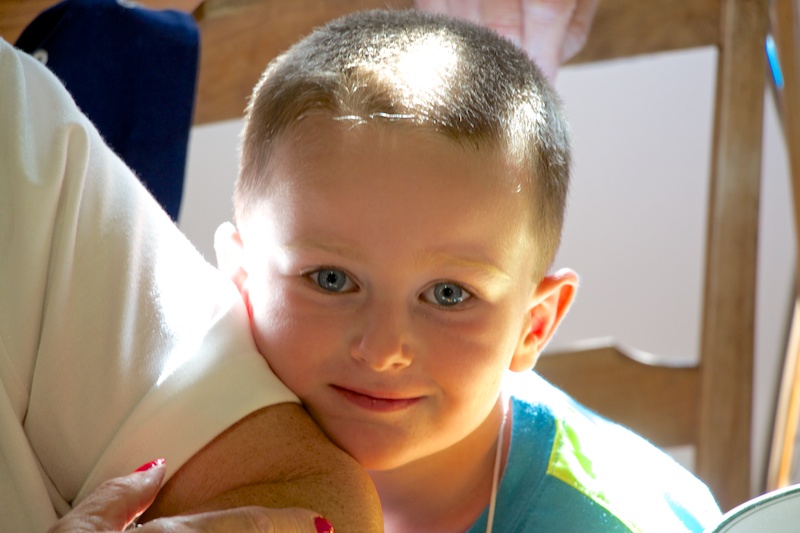 Gaige waits patiently for dinner to begin.
Other pictures of attendees at Friday's dinner.
After dinner, we moved to the West Virginia Room in the Lodge for a Memorial Service, Business Meeting, and presentation by Dr. Daniel C. Hyde on "DNA and Genealogy."
Dan's presentation on DNA and Genealogy
Back to Reunion 2014 Home Page