At every Jackson Brigade Reunion we hold a Memorial Service to honor the descendants of John and Elizabeth Cummins Jackson and their spouses who have died since the last Reunion.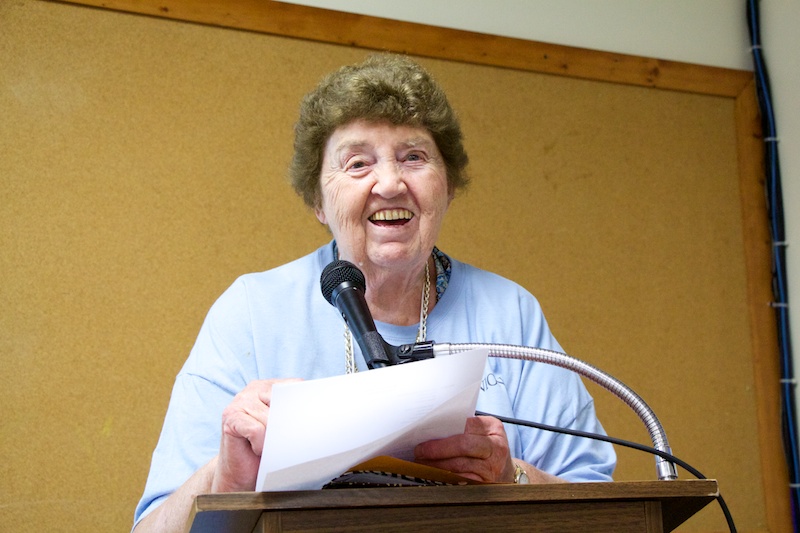 Nancy Jackson, chair of the Reunion Committee, welcomes us to the Memorial Service.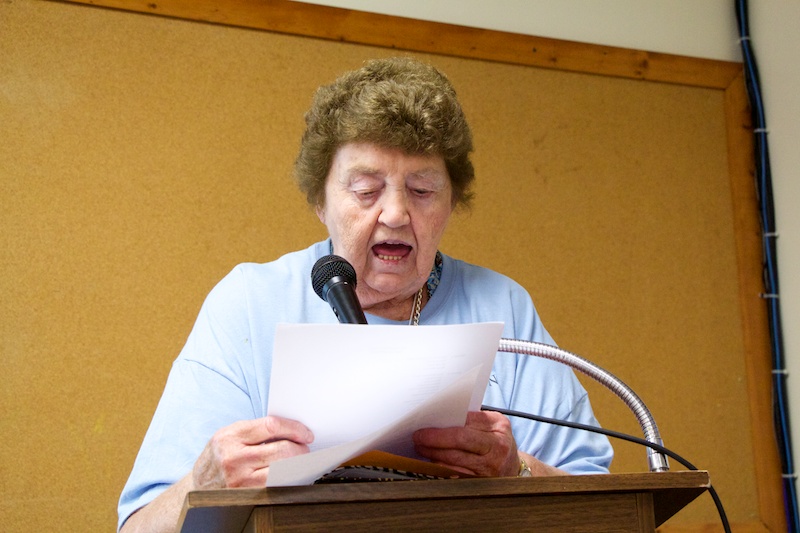 Nancy Jackson reads off the names of the deceased as someone inserts a rose in the vase for each individual.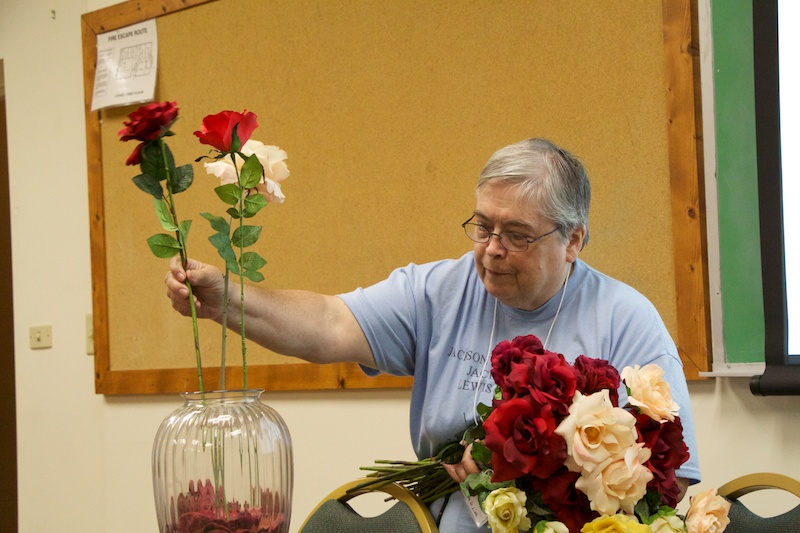 Rose Powell inserts a rose for an individual.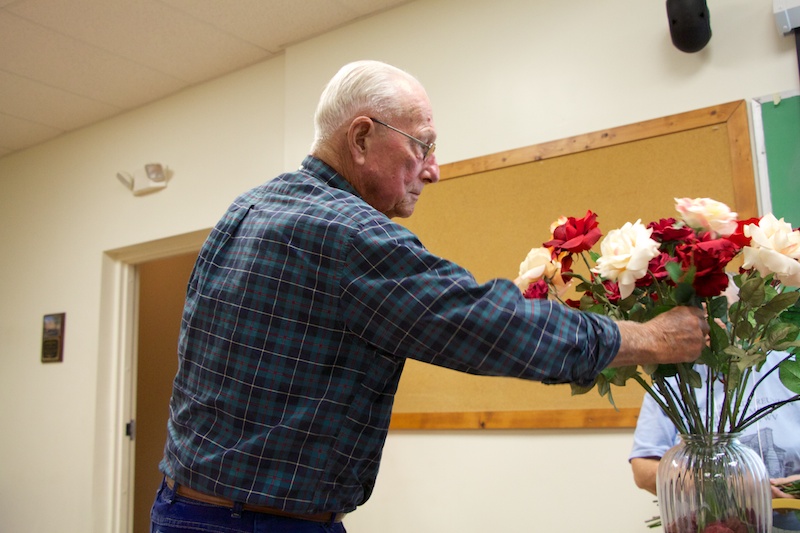 Ray Clark inserts a rose for a relative dear to him.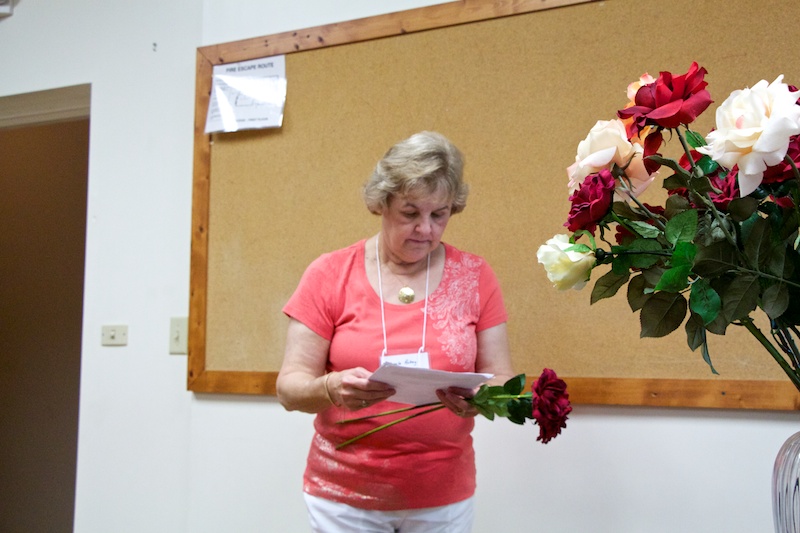 Gayle Robey waits for her turn.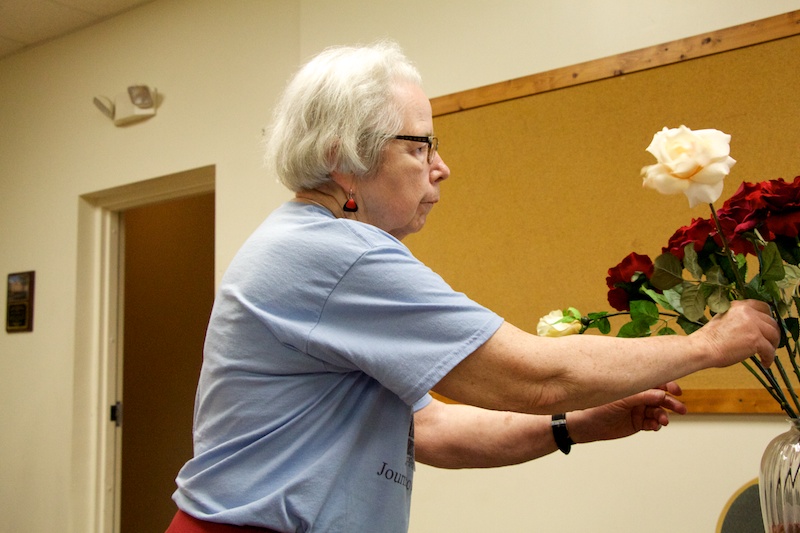 Winnetta Kennedy inserts a rose.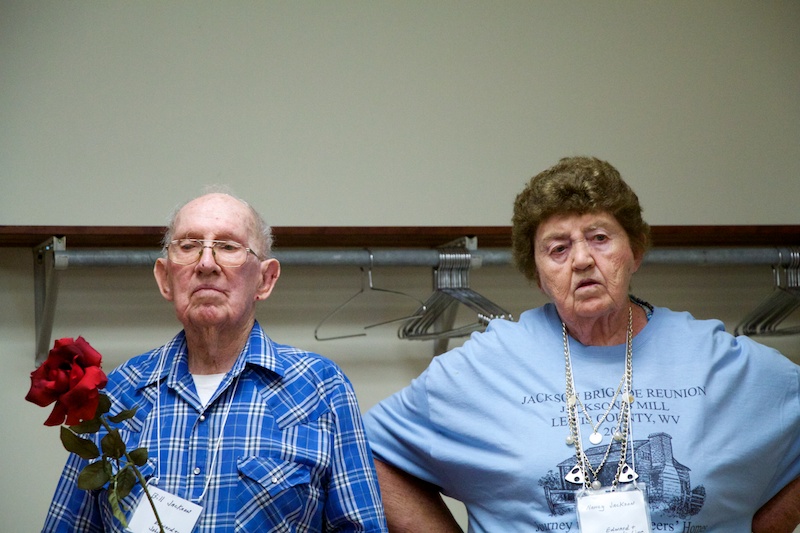 Bill Jackson and his sister Nancy Jackson wait to insert a rose.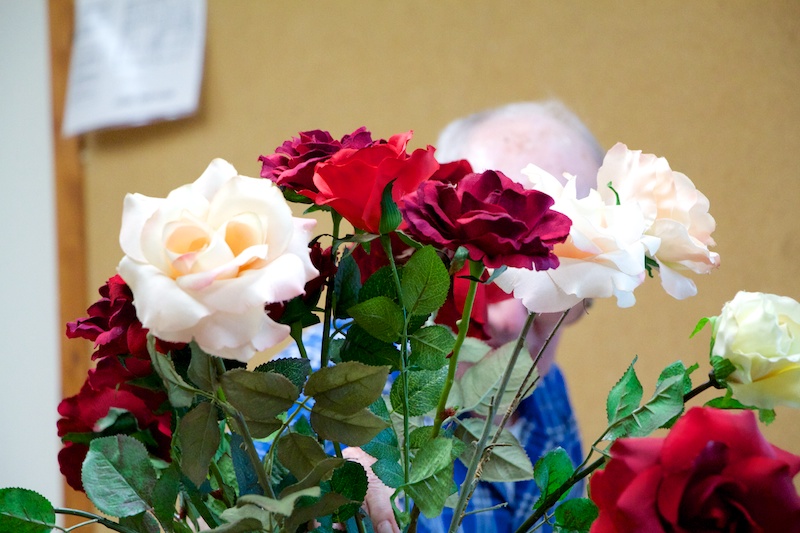 Bill Jackson inserts a rose.