The home of Doug and Ann Bush is down the hill from the Henry Jackson Cemetery.  The cabin Henry Jackson built around 1800 is one room of Doug and Ann's house.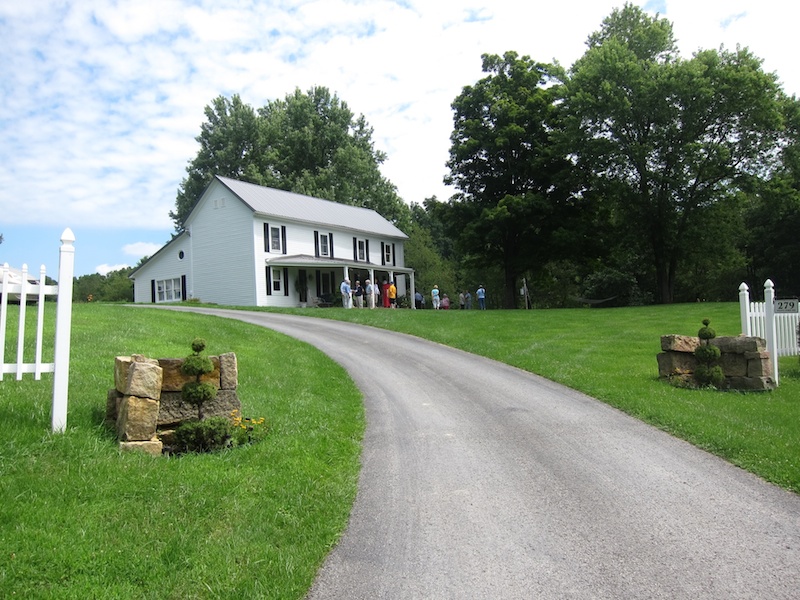 View of Doug and Ann Bush's house from the road.  Photo by Bill Jackson.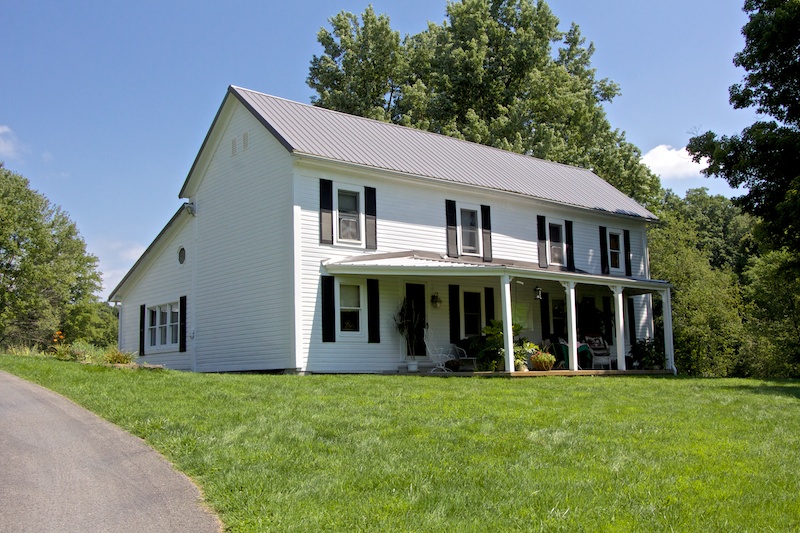 View of Doug and Ann's home.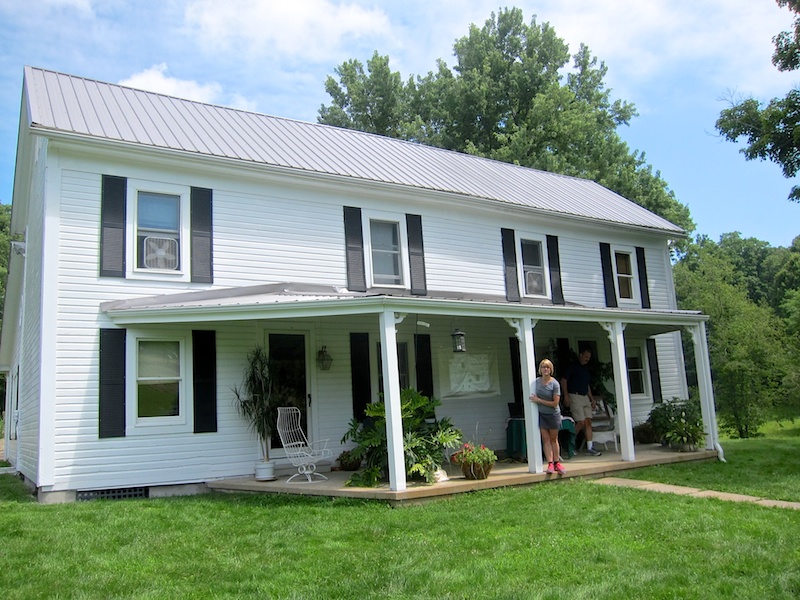 Ann in front of her home.  Photo by Bill Jackson.
The part that is the 1800 cabin is the front right half on the first floor.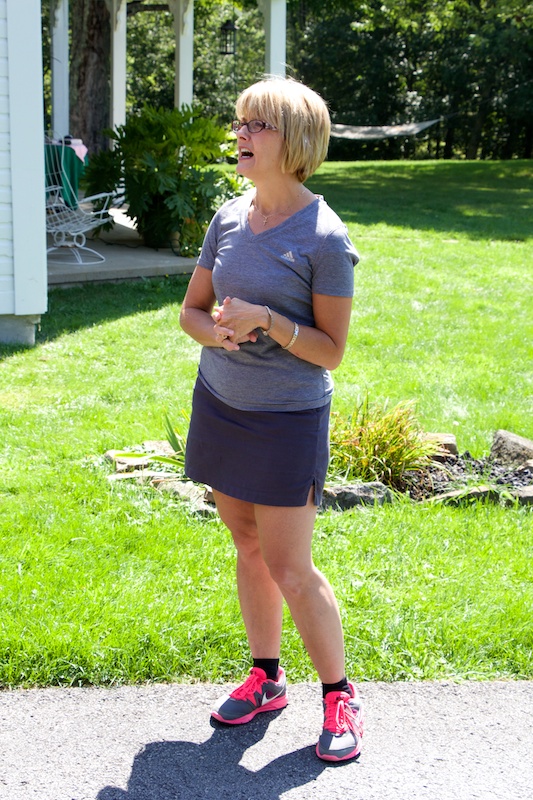 Ann directs us where to park.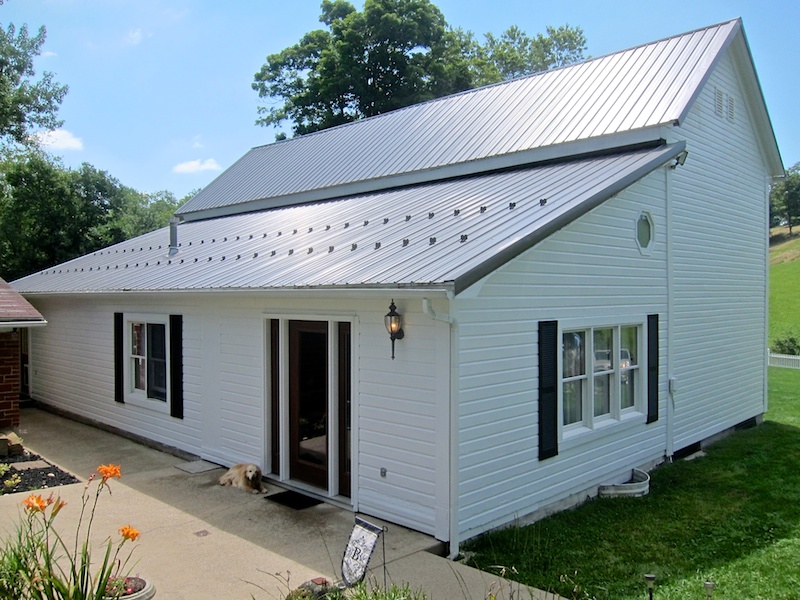 Back and side of Doug and Ann's house.  Photo by Bill Jackson.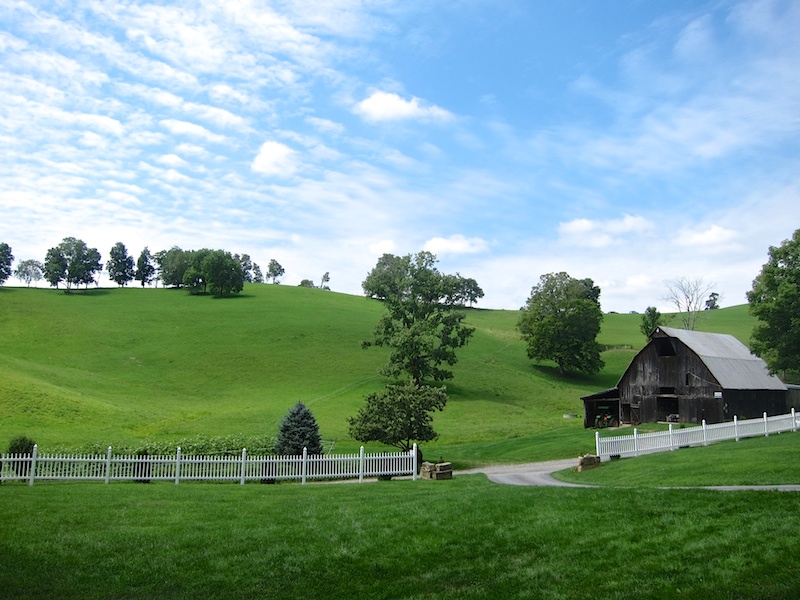 View of their barn and property.  The Henry Jackson Cemetery is on top of the ridge above where driveway starts. Photo by Bill Jackson.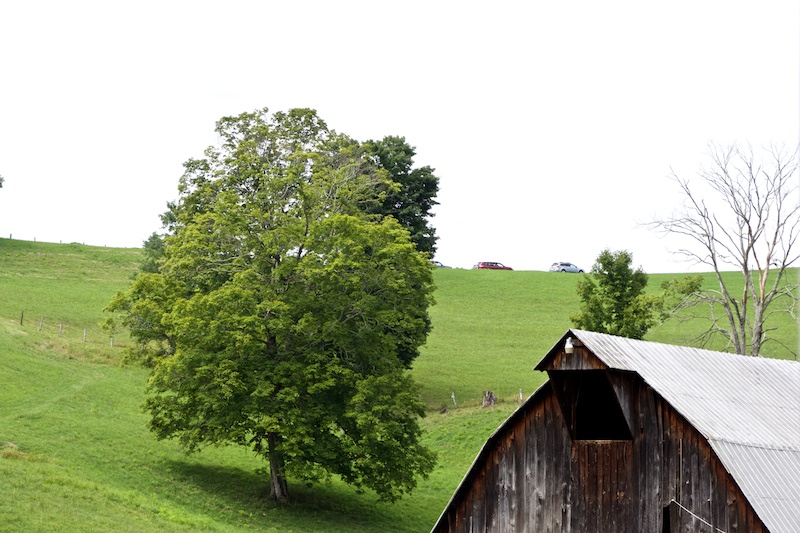 You can see cars on the ridge from another of our tour groups visiting the cemetery.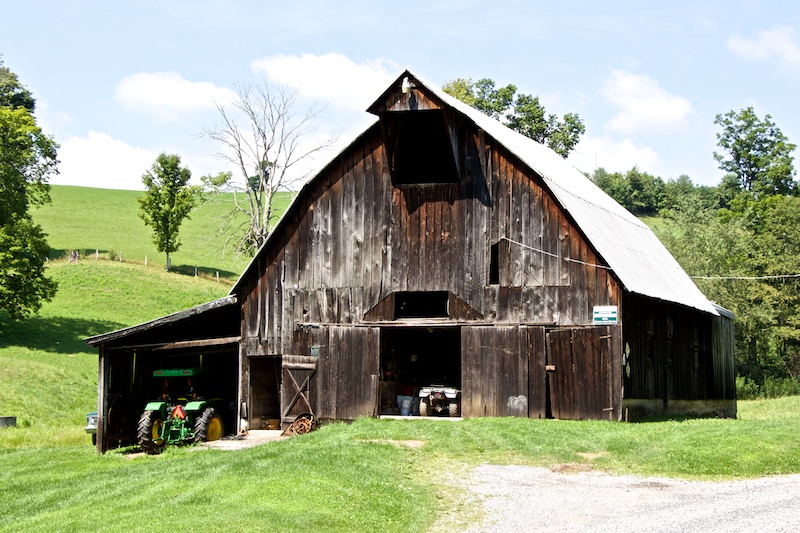 View of their barn.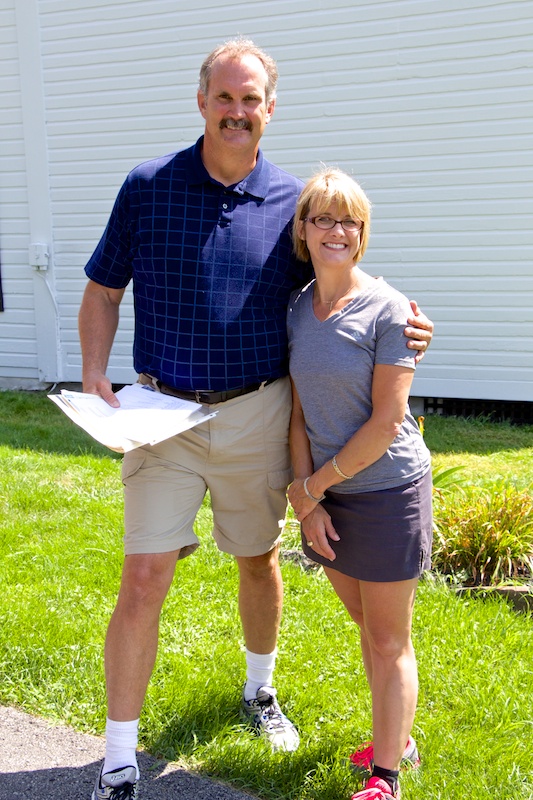 Doug and Ann greet us.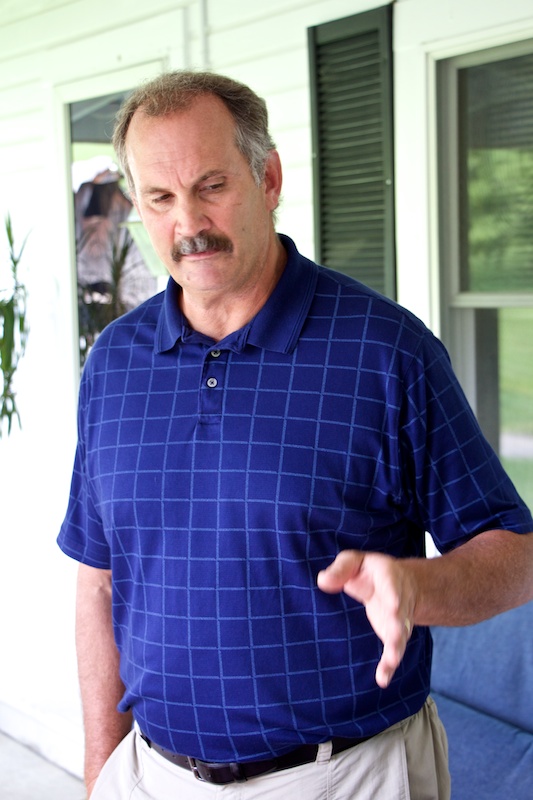 On their porch, Doug gives a short presentation on the history of the farm and house.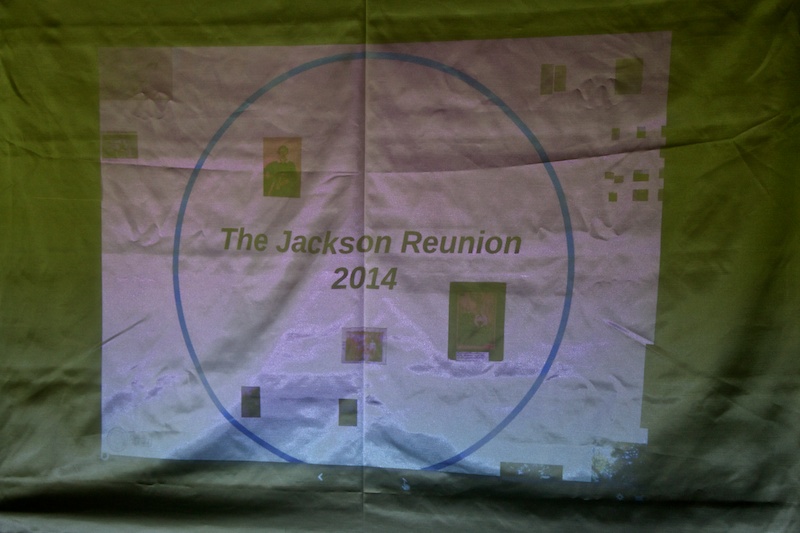 The website location for Doug's slides that he used in his presentation:
http://prezi.com/4v-w9g9y-ums/the-jackson-reunion-2014
Instructions to see slides: Click on the above link then click on the 

symbol to place your web browser in full screen.  Then use right and left arrow keys to go forward and backward.  "esc" key to exit full screen.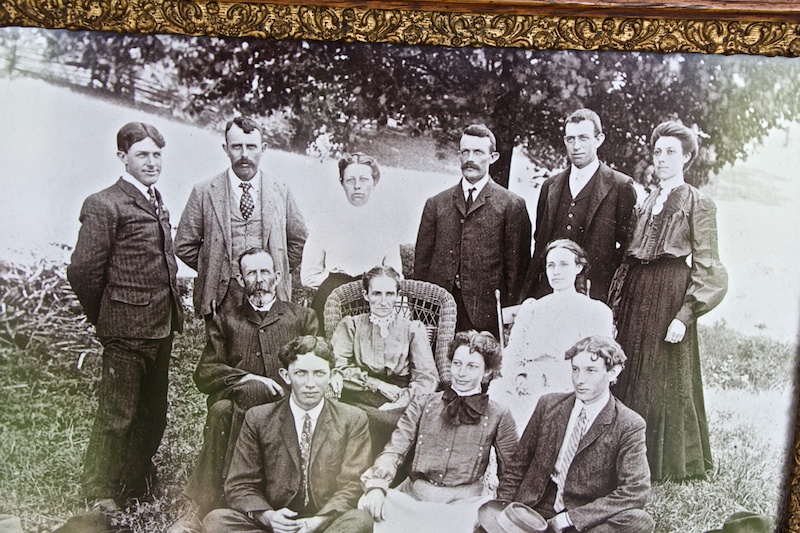 The Samuel Dexter Jackson Family who once lived in the house.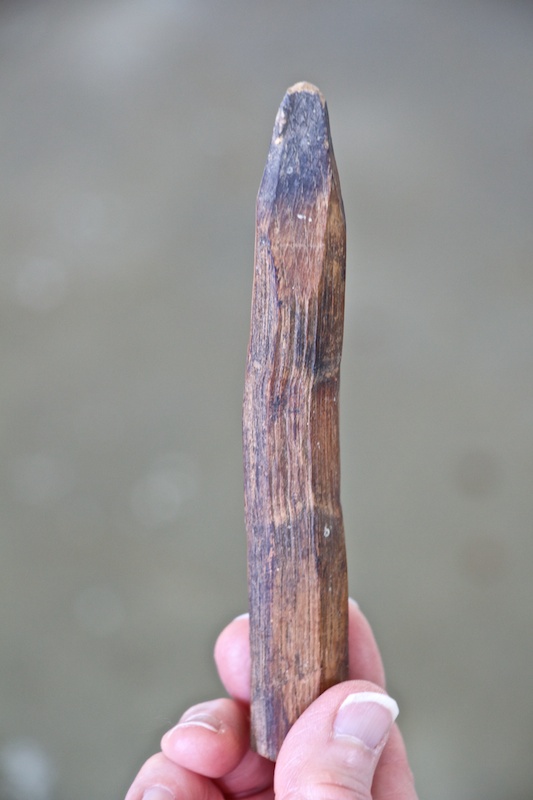 A peg from the house that was used to peg the logs.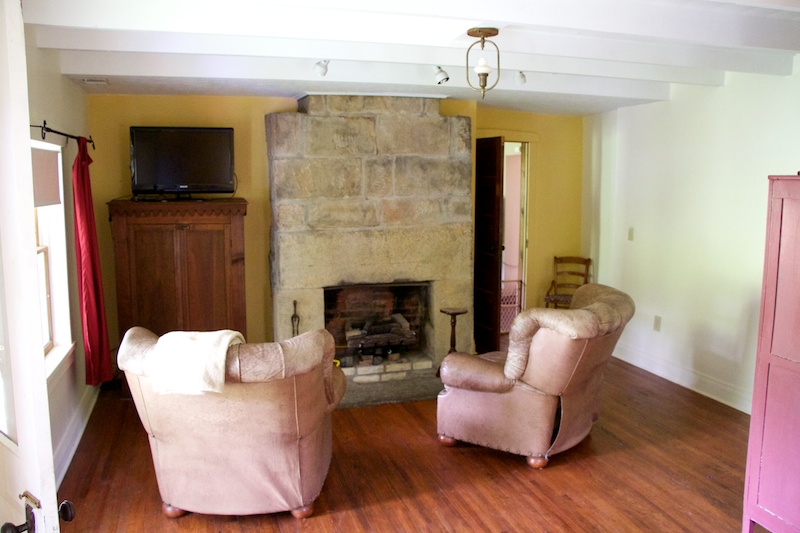 I am standing inside the one room whose four walls are the 1800 cabin.  The front porch is through the door on the left.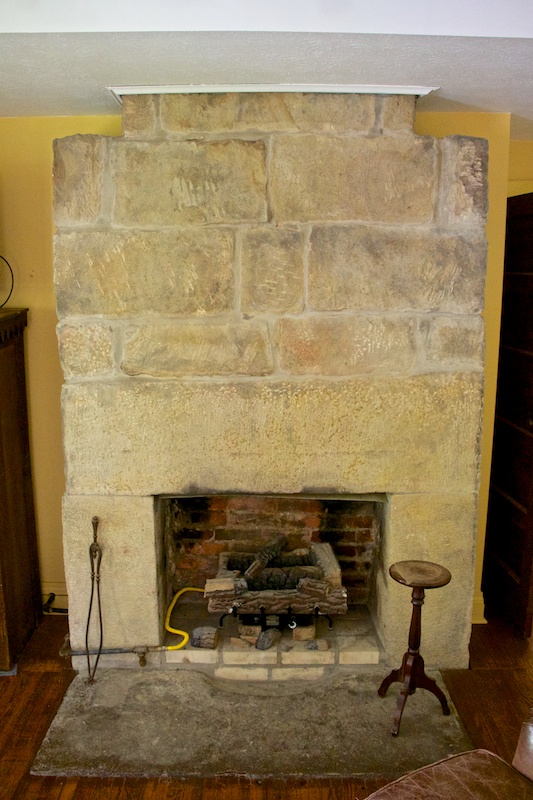 The original Henry Jackson fireplace that he built inside the cabin.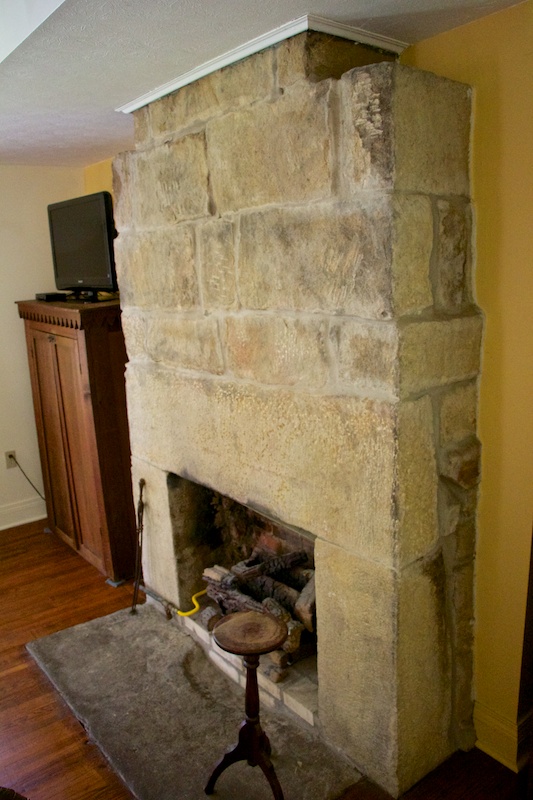 Side view of fireplace.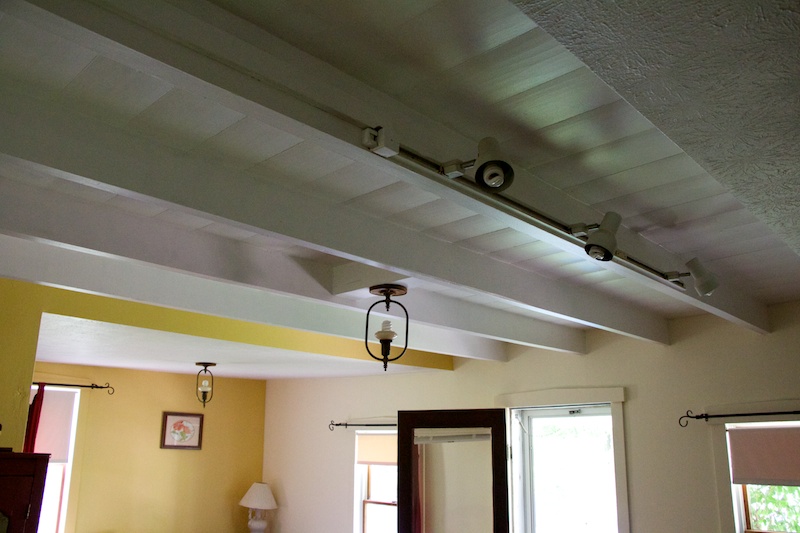 I'm standing in the opposite corner of the room shooting towards the other corner.
 The door out to the front porch would have been the original doorway to the cabin.
Notice the ceiling with its large beams and boards.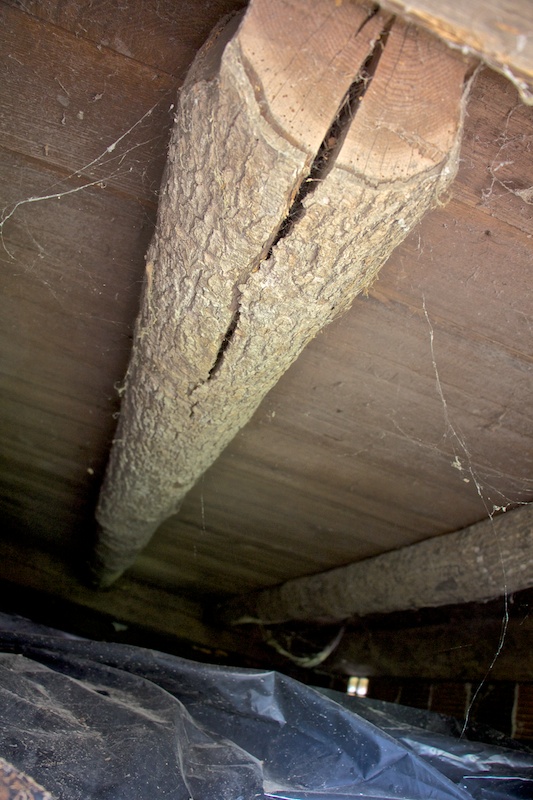 Doug had opened a door to a crawl space so we could see the chestnut logs under the floor of the cabin portion of the house.
Note that they only planed one side of the logs to support the floor boards.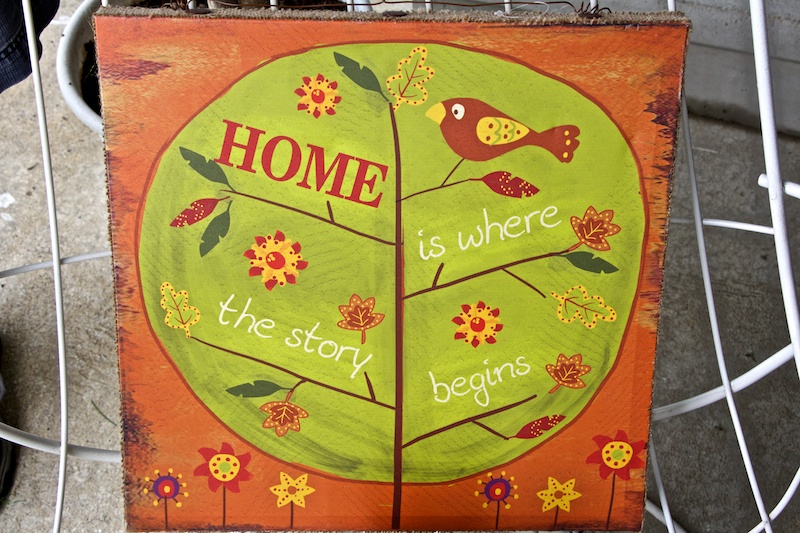 Sign on Doug and Ann's porch.