After Dr. Lively's talk, President Jane Hilder presented  tokens of appreciation to member of the Jackson Brigade Board.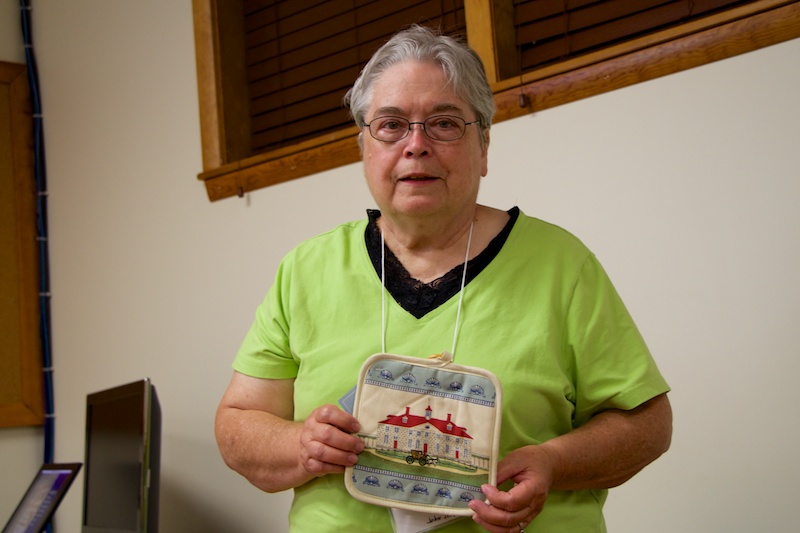 Jane gave Rose Powell a Mt. Vernon pot holder for her work on the Jackson Brigade Board.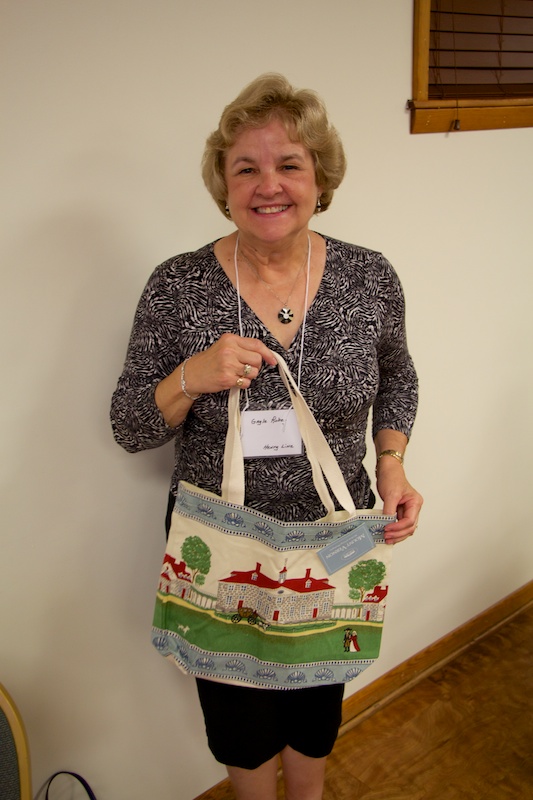 Jane gave Gayle Robey a Mt. Vernon bag  for her work as Jackson Brigade Secretary for the last six years.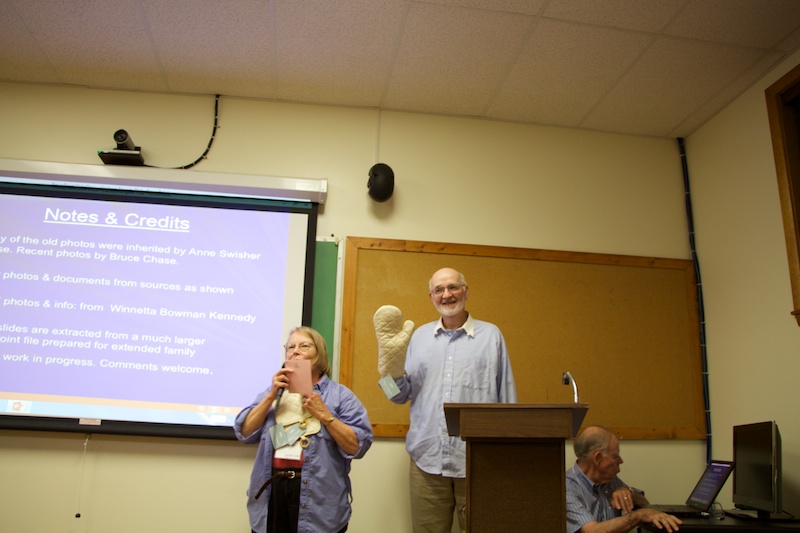 Jane gave Dan Hyde a Mt. Vernon hot mitten  as he is the newly elected President and will need the mitt to handle hot sensitive issues.   🙂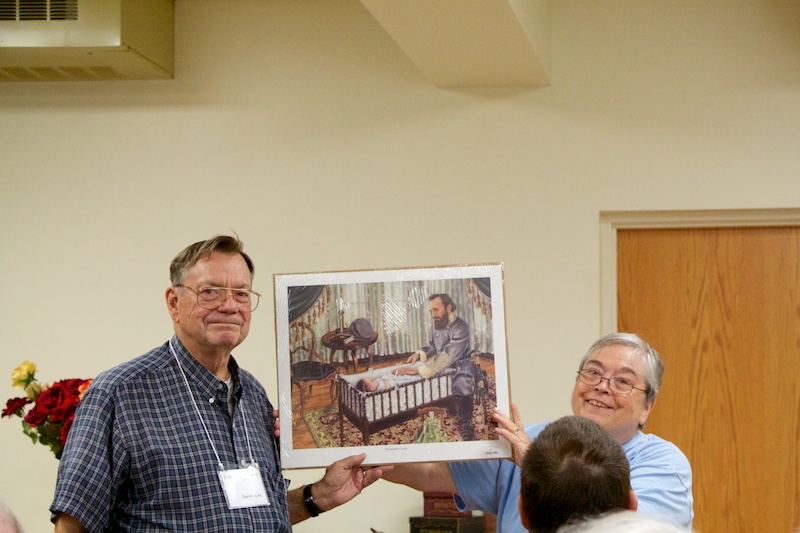 Larry Francis won the big item in the Reunion Raffle, a print of Stonewall Jackson kneeling
over his daughter's crib, made from the painting "Stonewall's Love" by artist Marvin Stalnaker.