The second Pioneer Home is A Governor's Inn Bed and Breakfast at 76 East Main Street in Buckhannon, WV.   Governor Daniel Duane Tompkins
Farnsworth married second Mary Ireland, granddaughter of John Jackson Jr., on 15 November 1853.   They lived in this Queen Anne style house during the Civil War.     We had a courtyard luncheon of sandwiches, potato salad, fresh garden ripened tomatoes with a fudge brownie topped with vanilla ice cream for dessert.  While half of us ate lunch, the other half toured the home.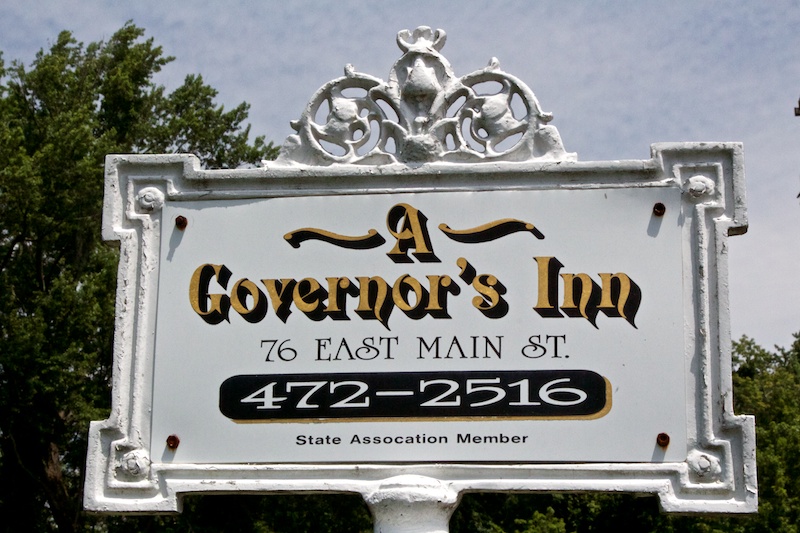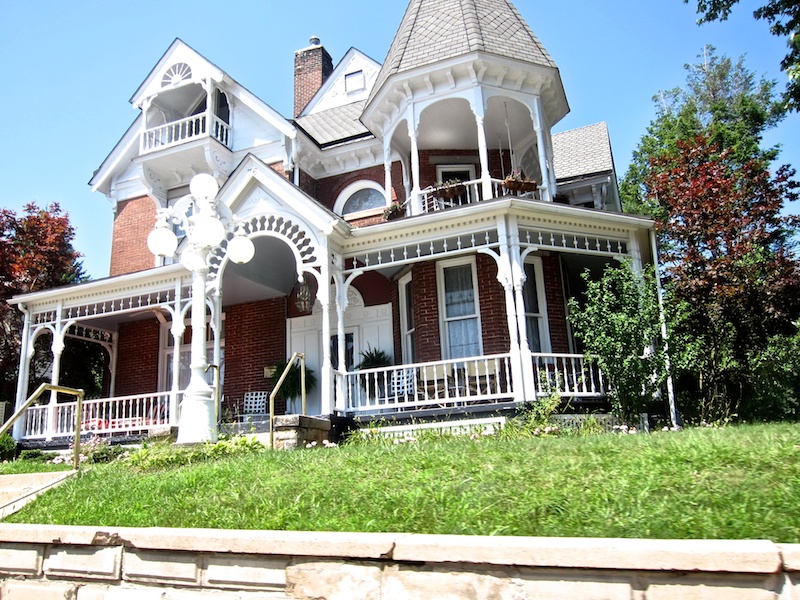 Photo by Bill Jackson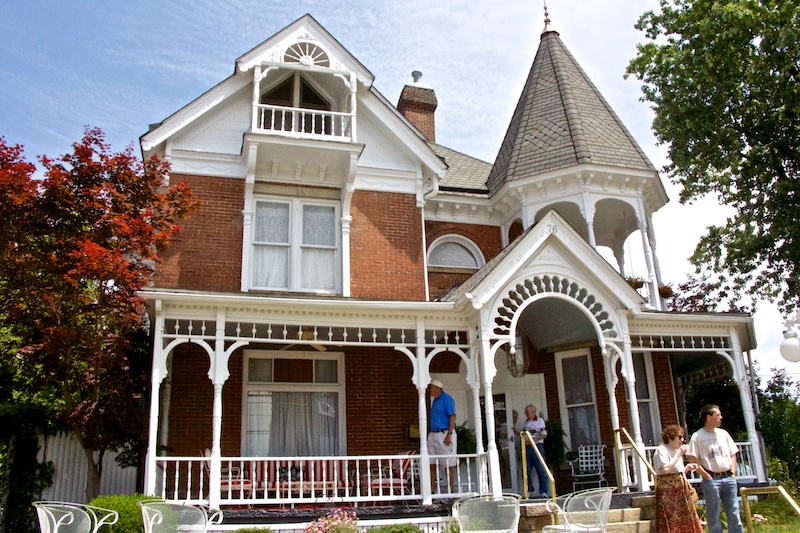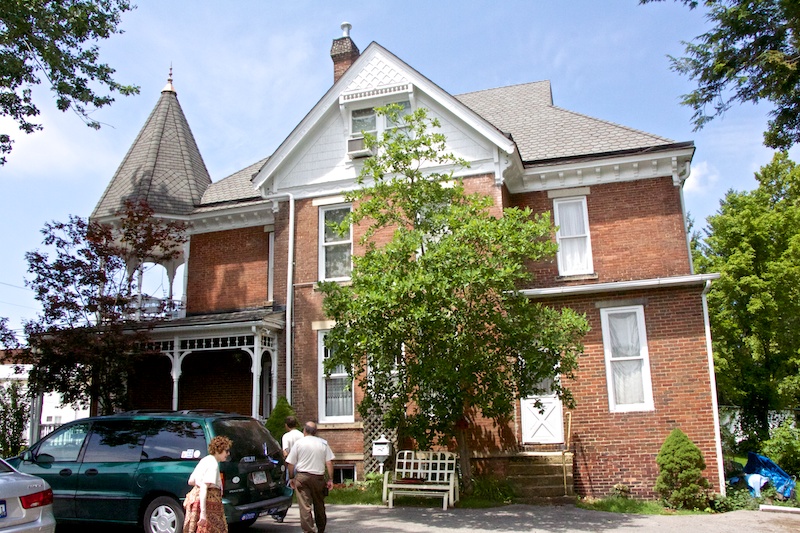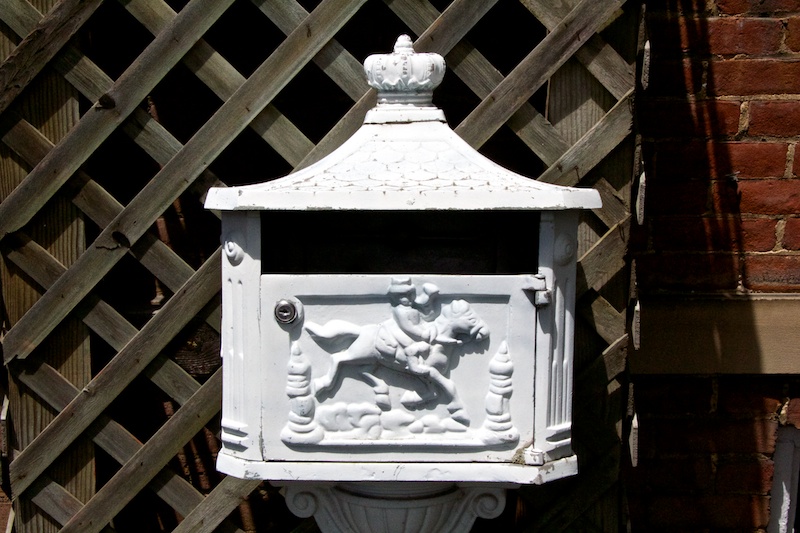 White box on the side of house in the previous picture.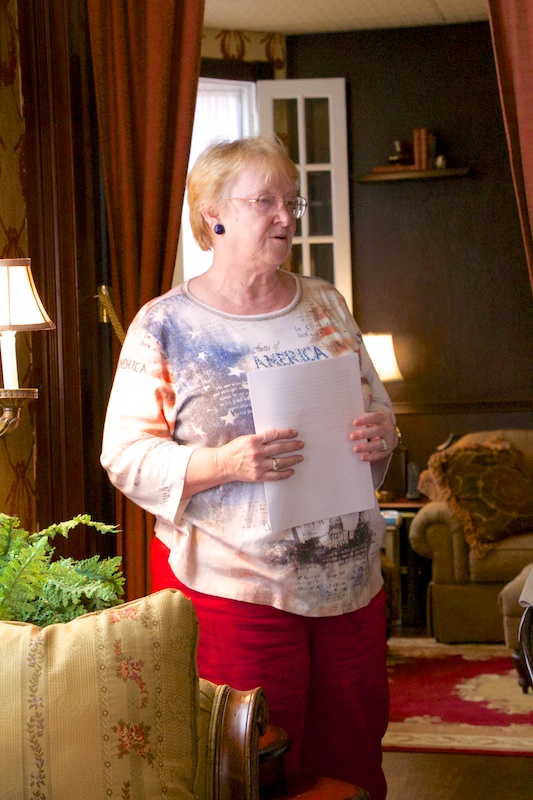 The host and owner Mrs. Henderson gave the tours.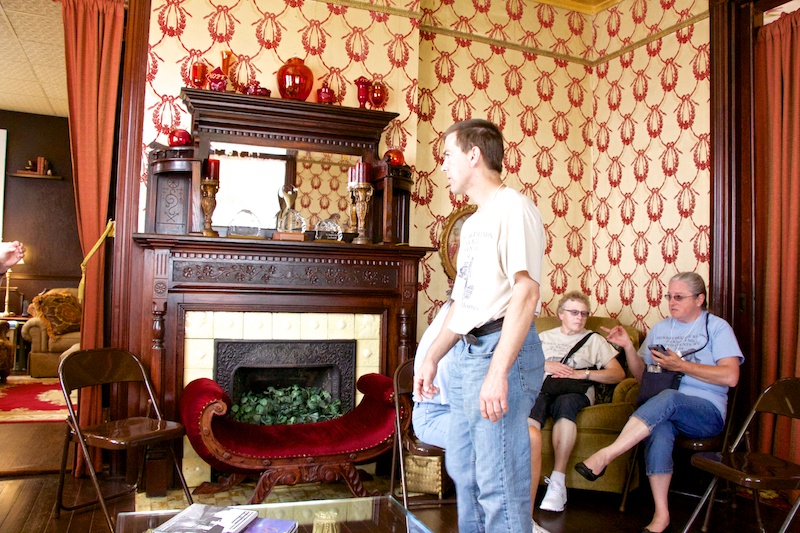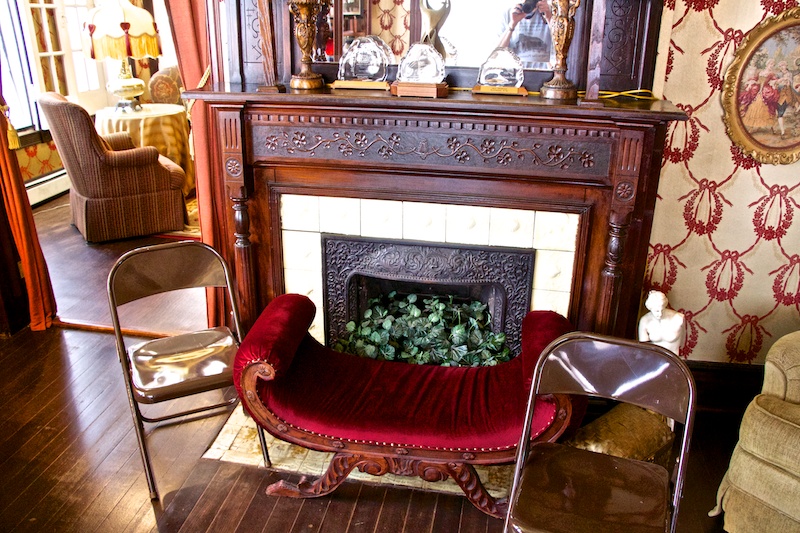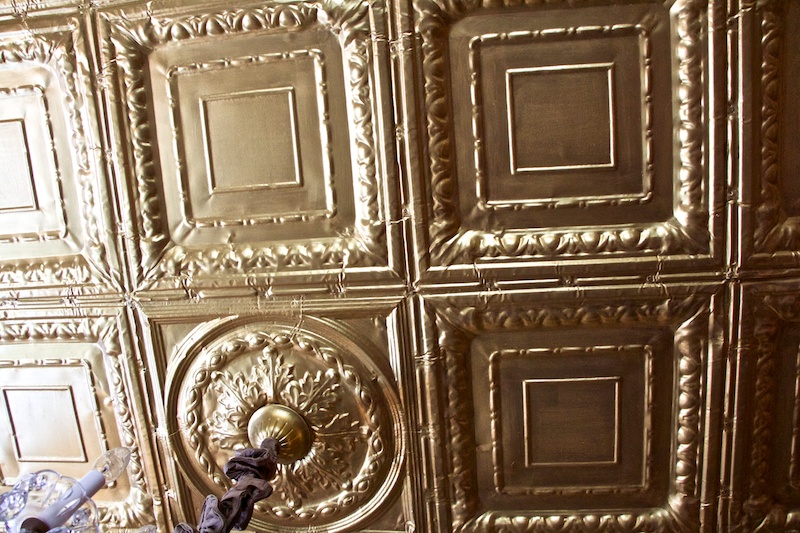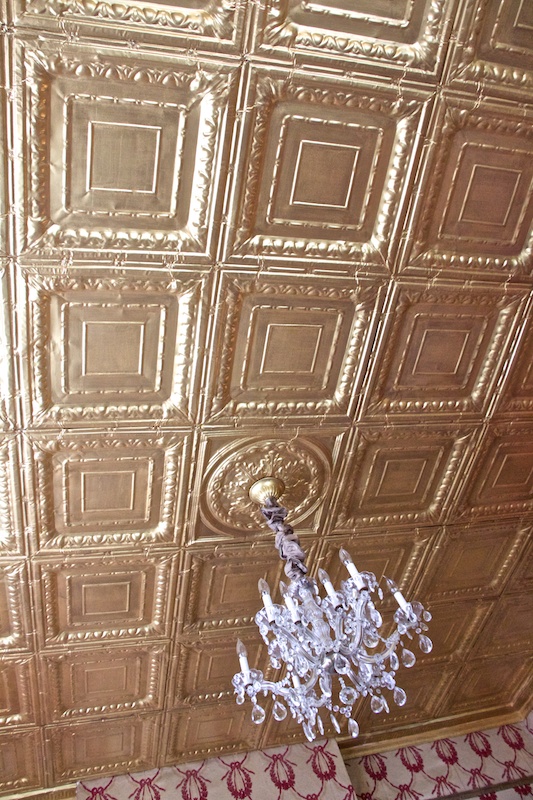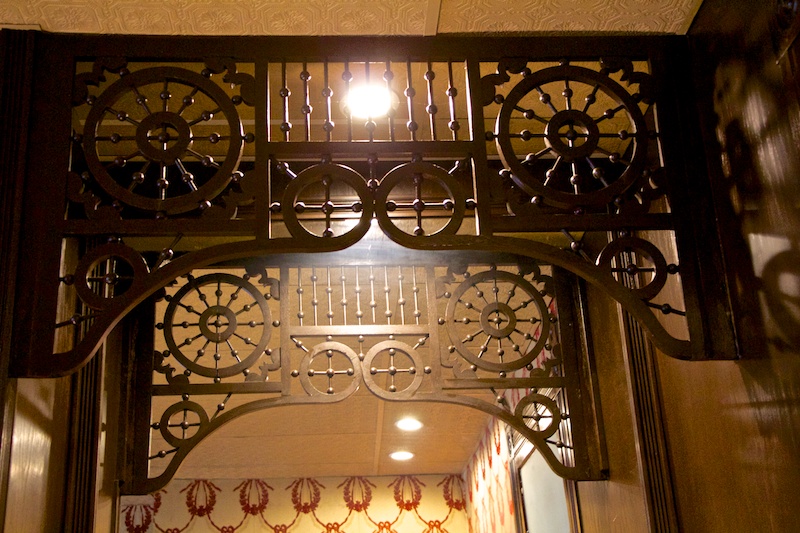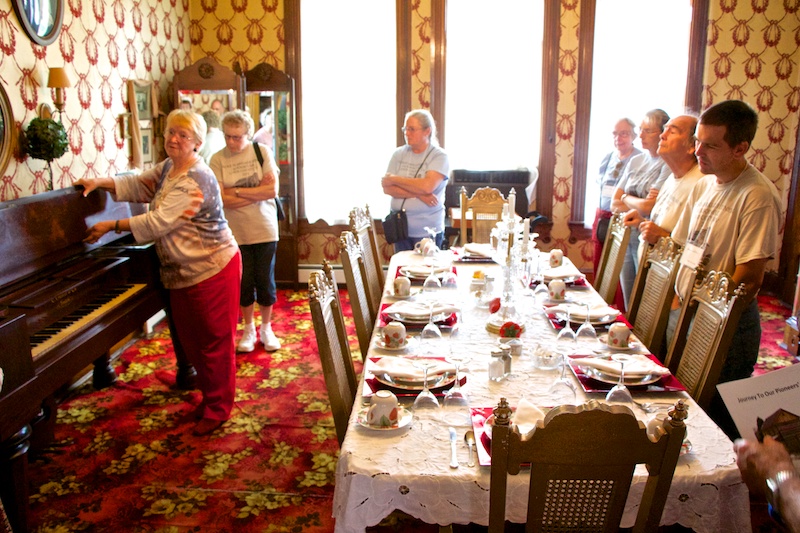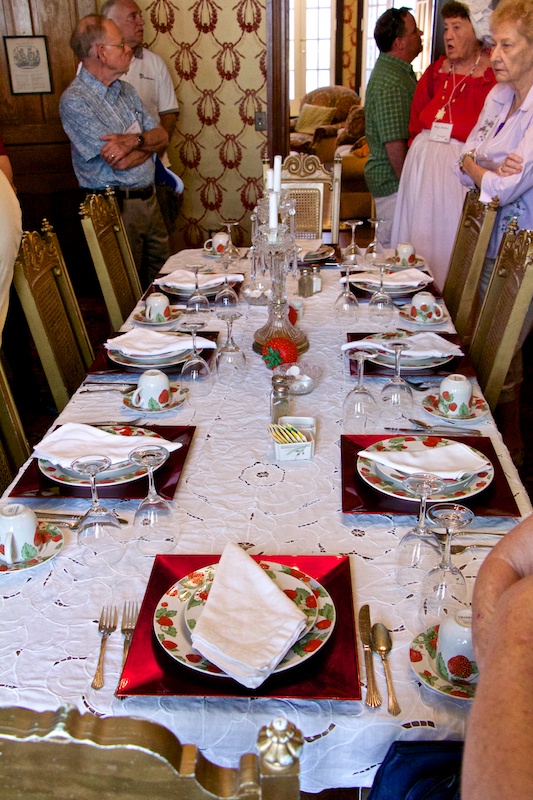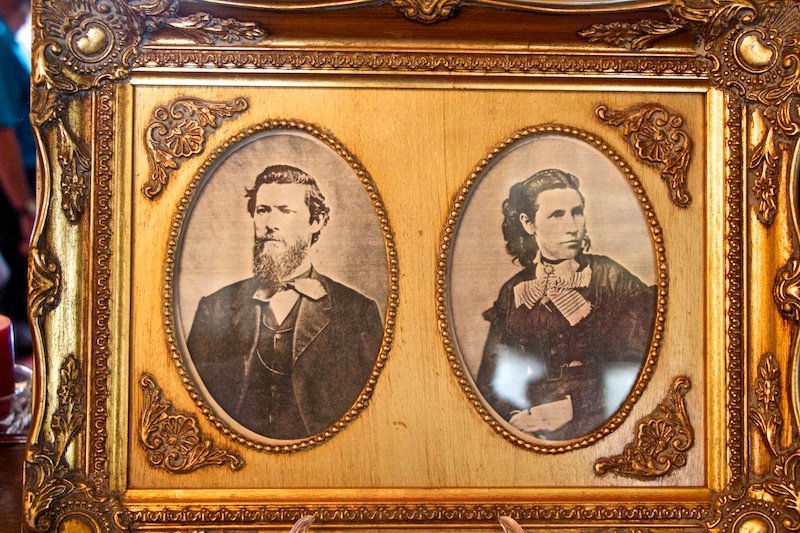 Governor D. D. T. Farnsworth and his wife Mary Jane Ireland Farnsworth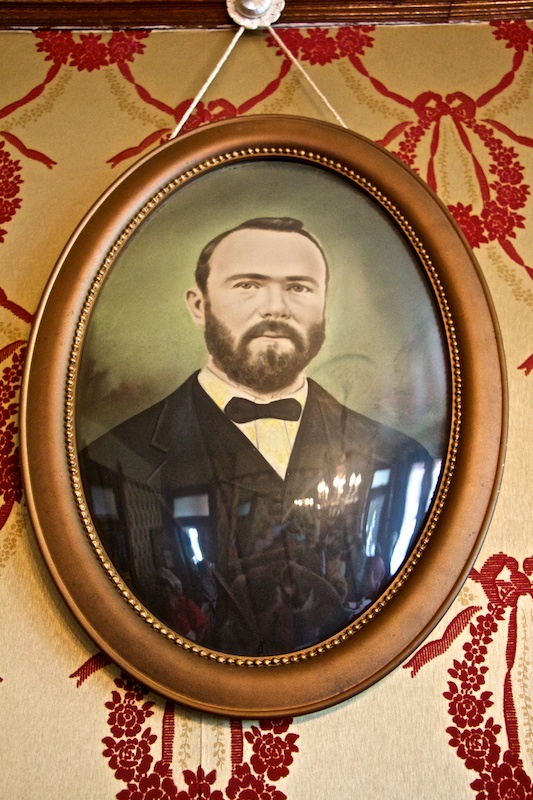 Governor D. D. T. Farnsworth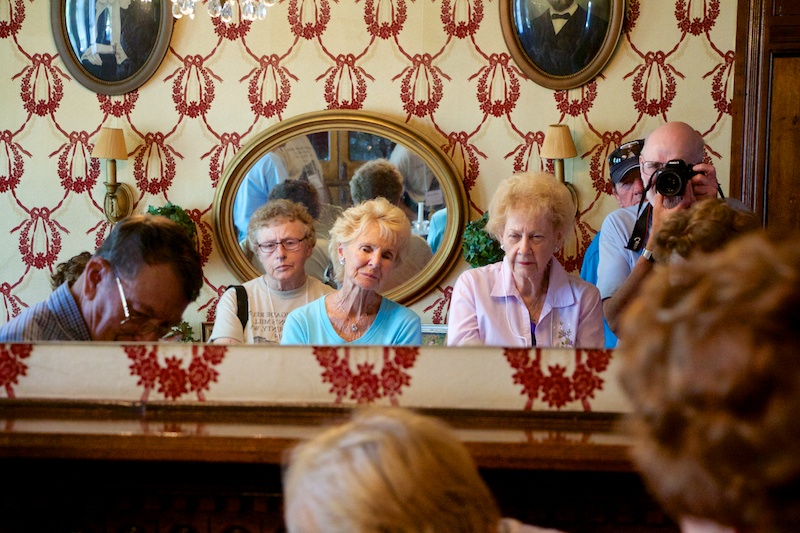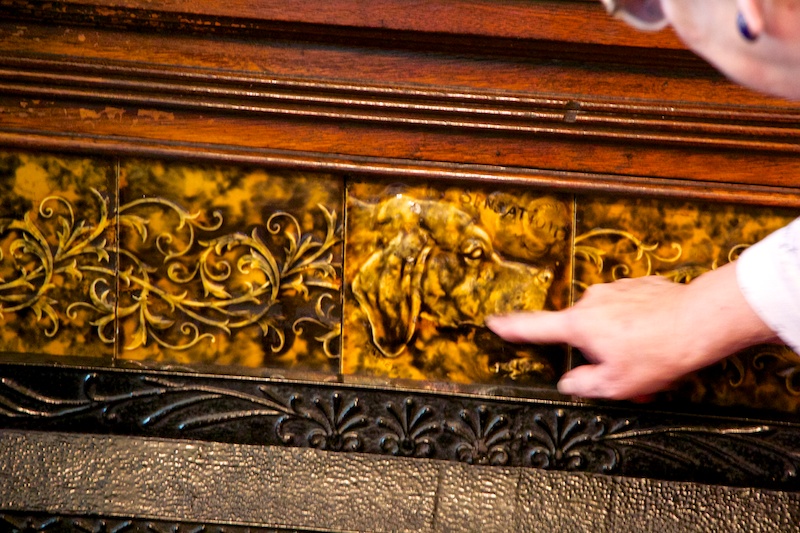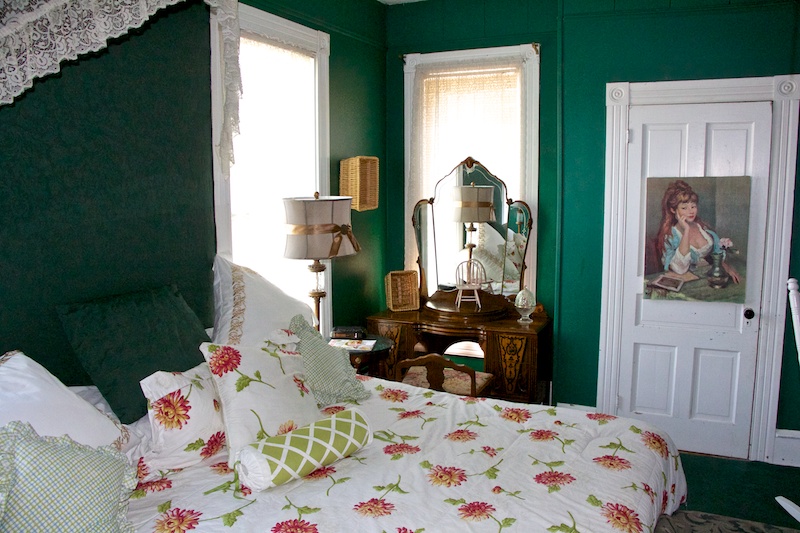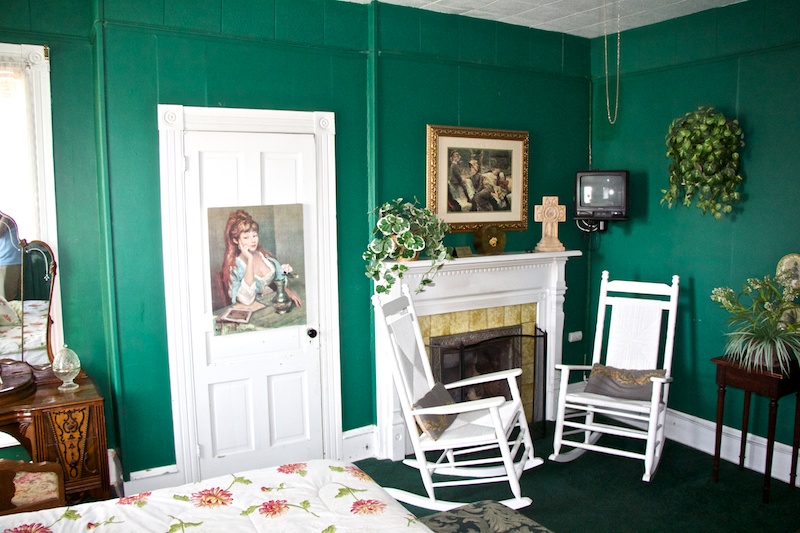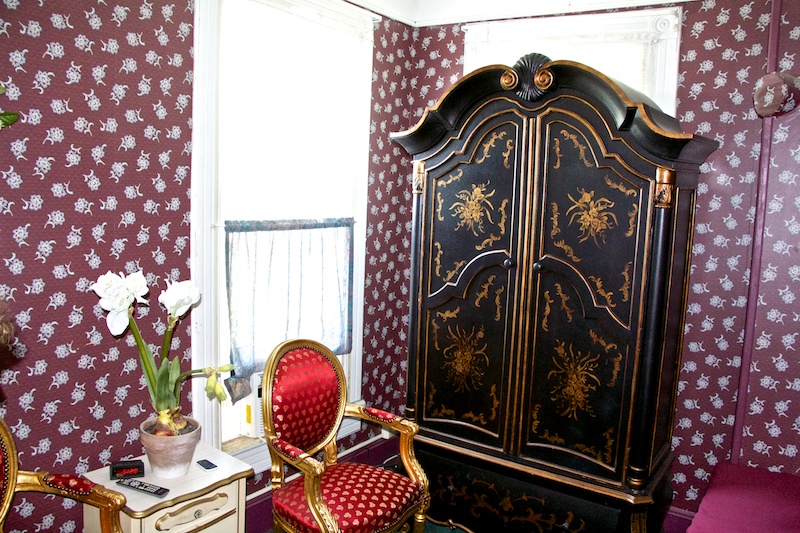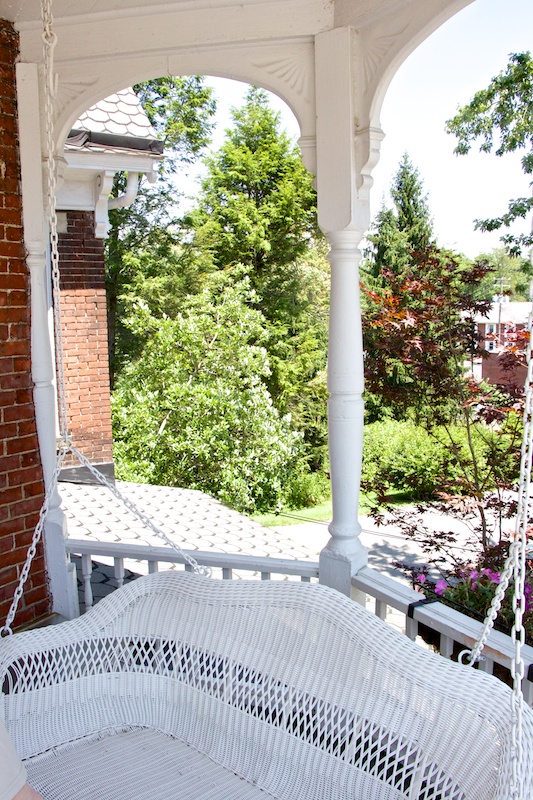 Porch on second floor where women would dry their hair by letting the wind blow through it.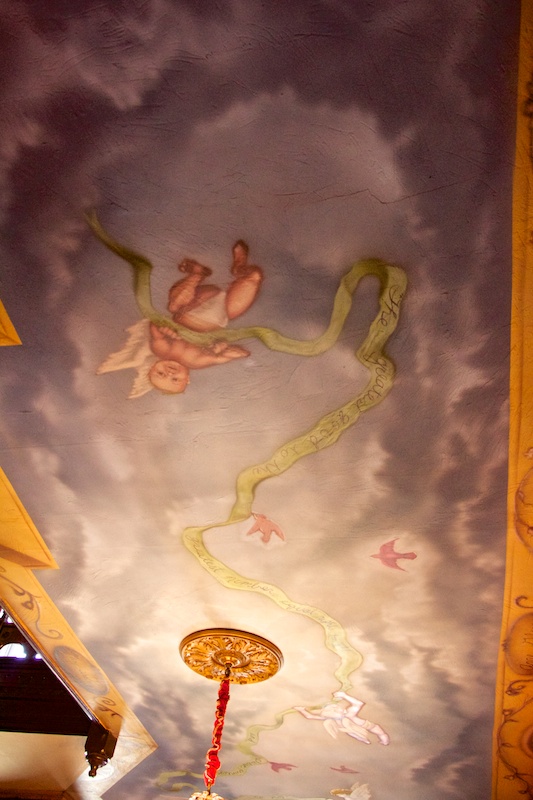 Ceiling in front hallway on first floor.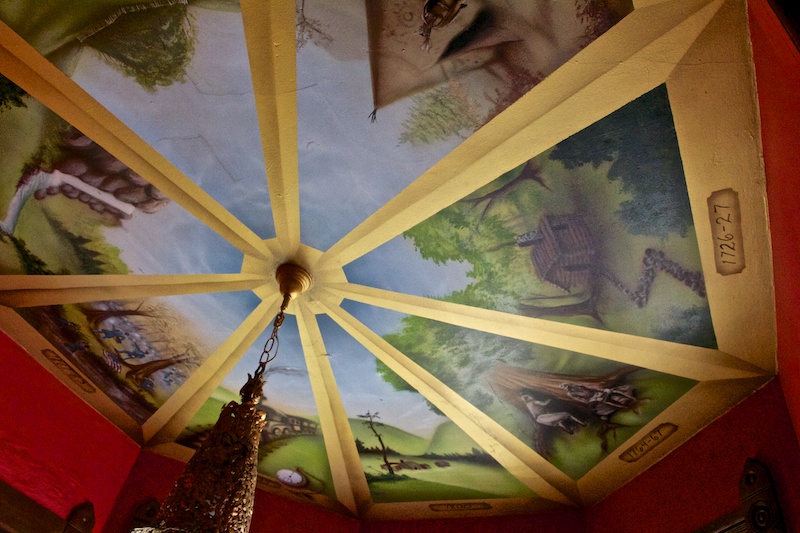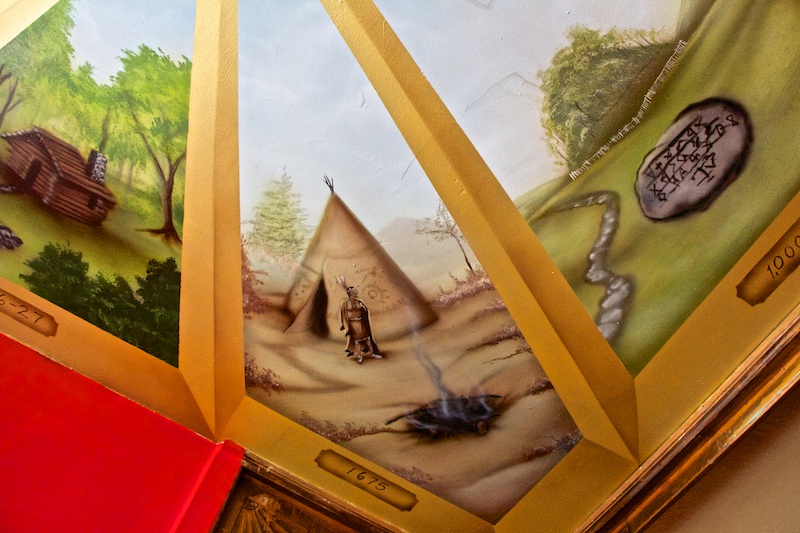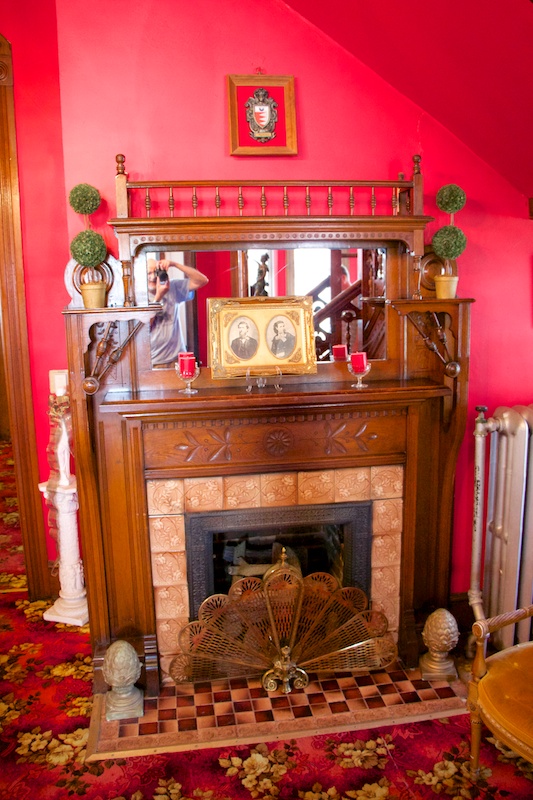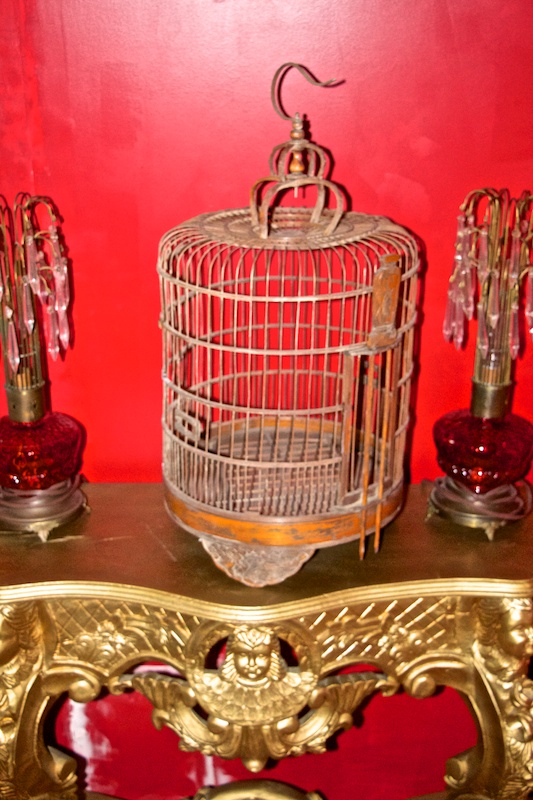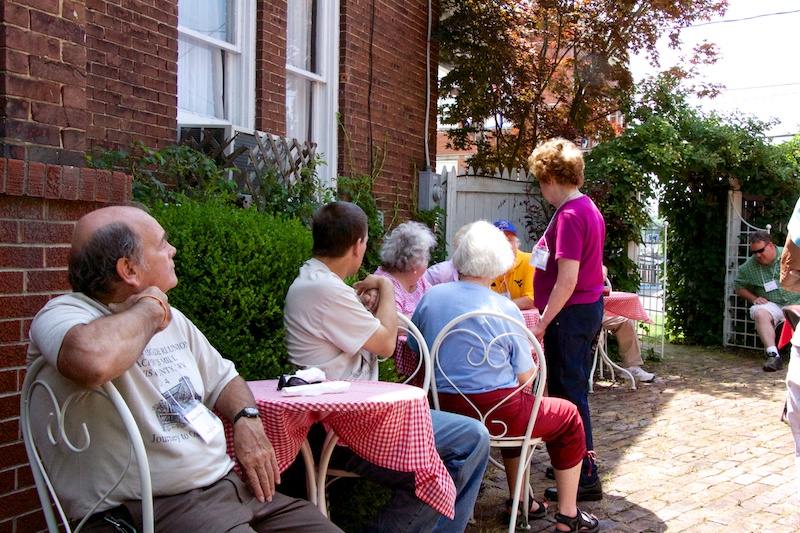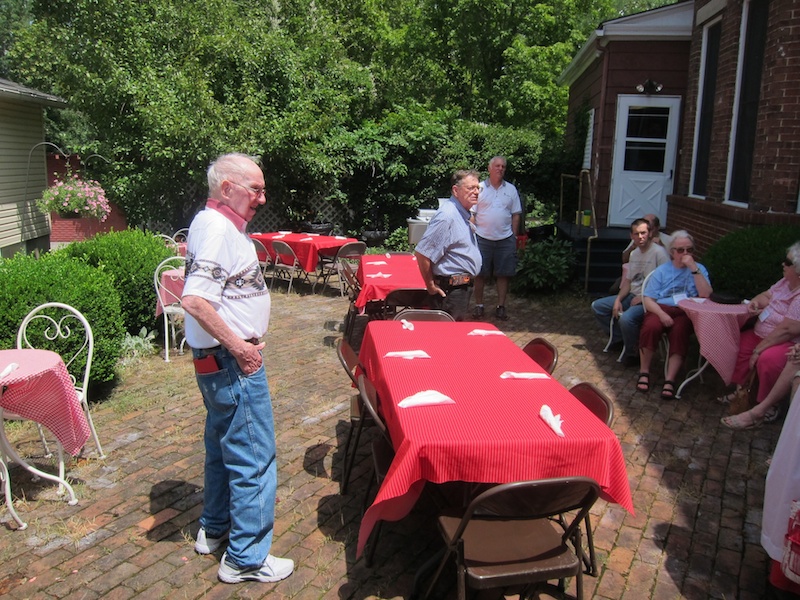 Outside courtyard where we had a superb lunch.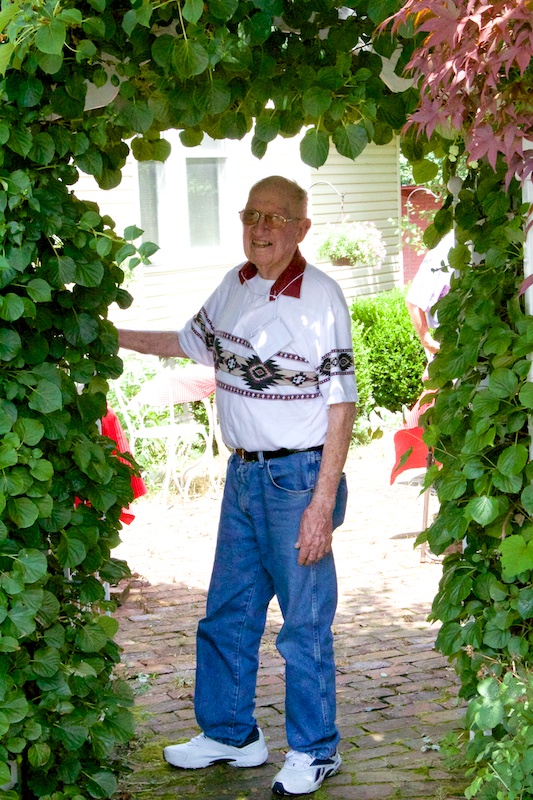 Bill Jackson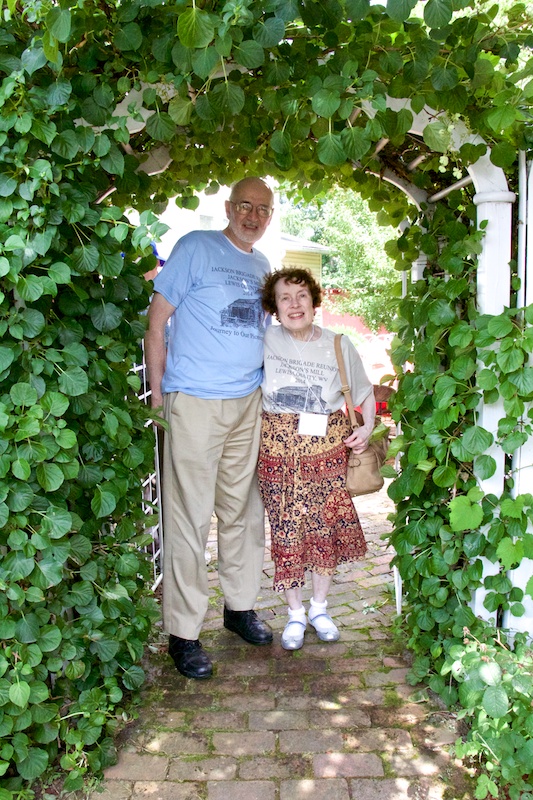 Dan and Mary Jane Hyde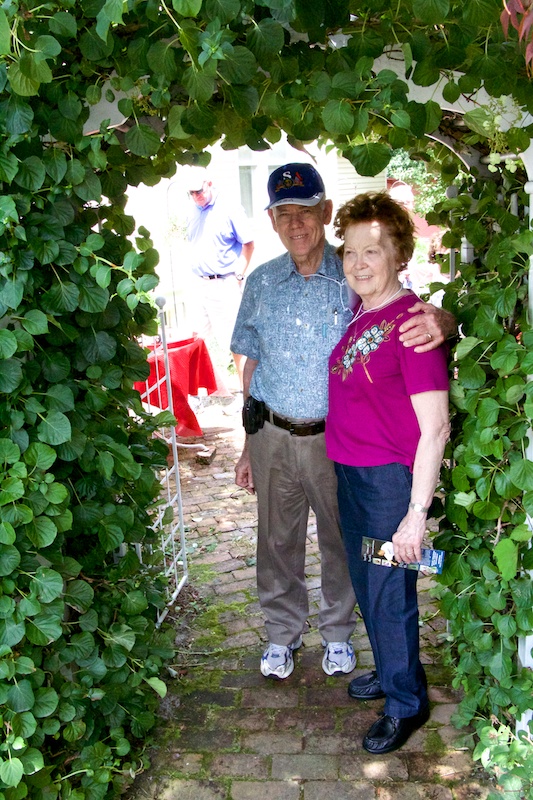 Bruce and Ann Swisher Chase