Pictures of the Campus Martius Museum in Marietta, Ohio.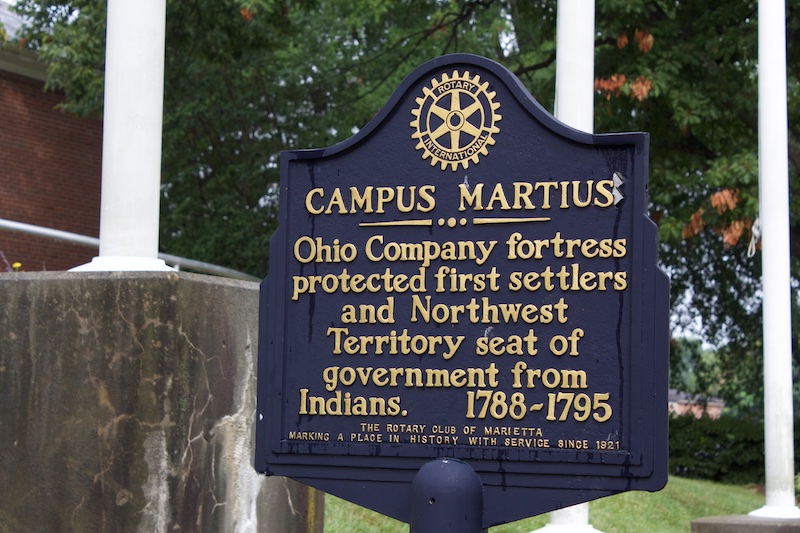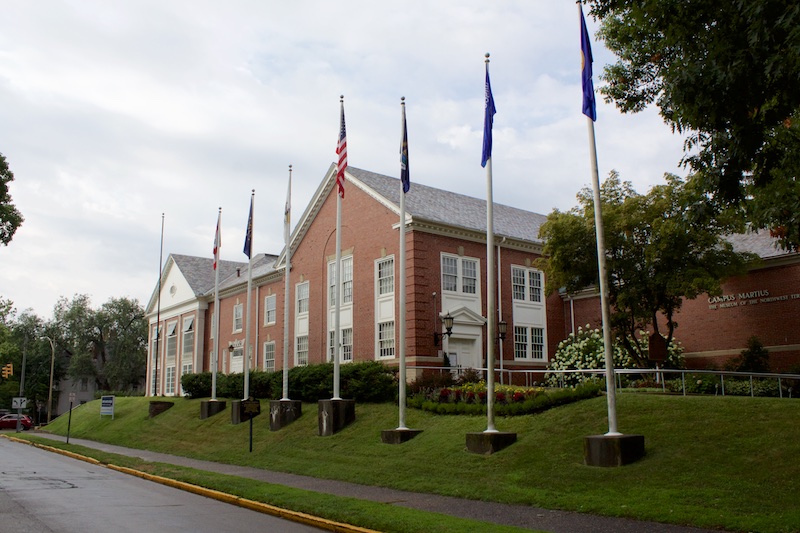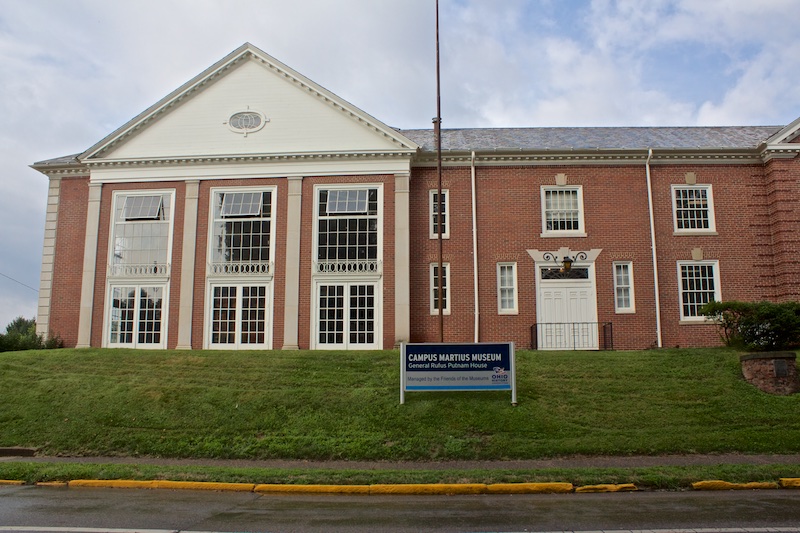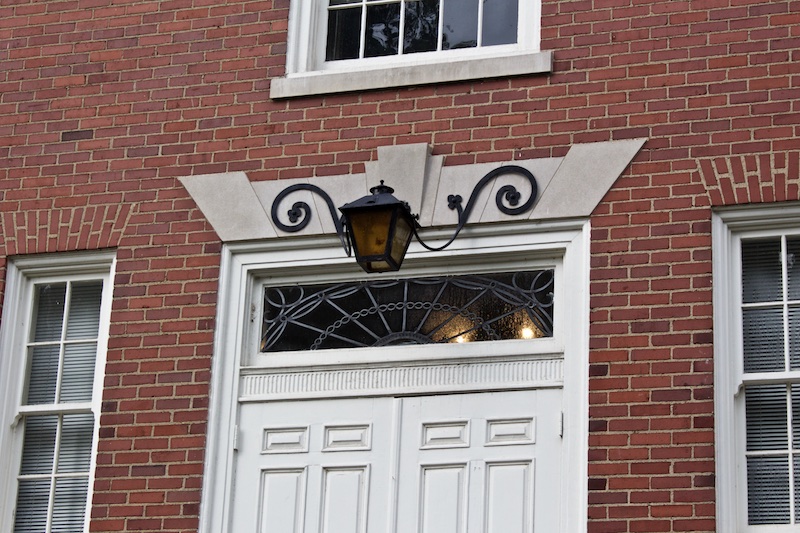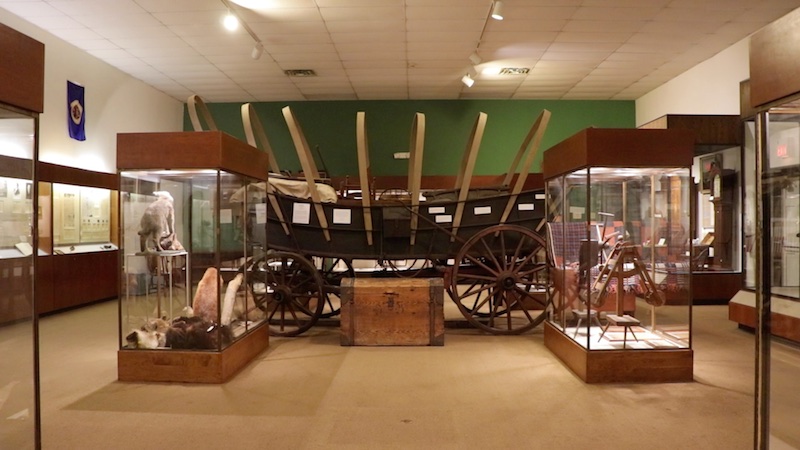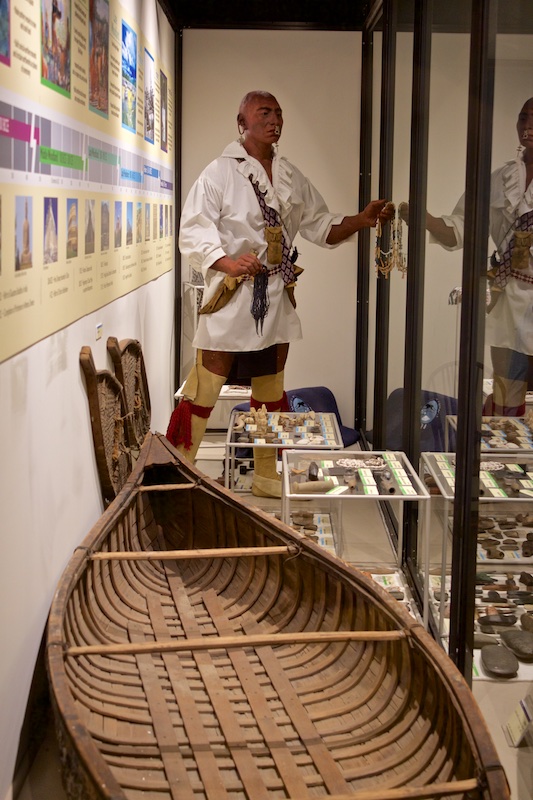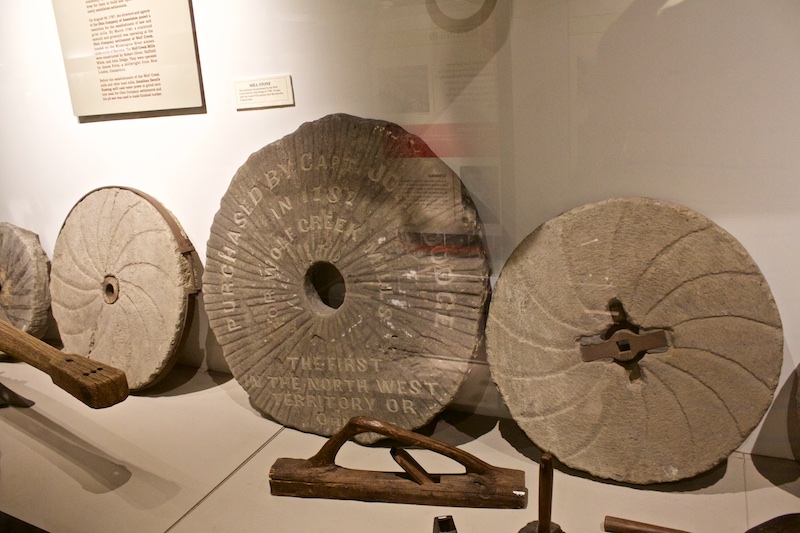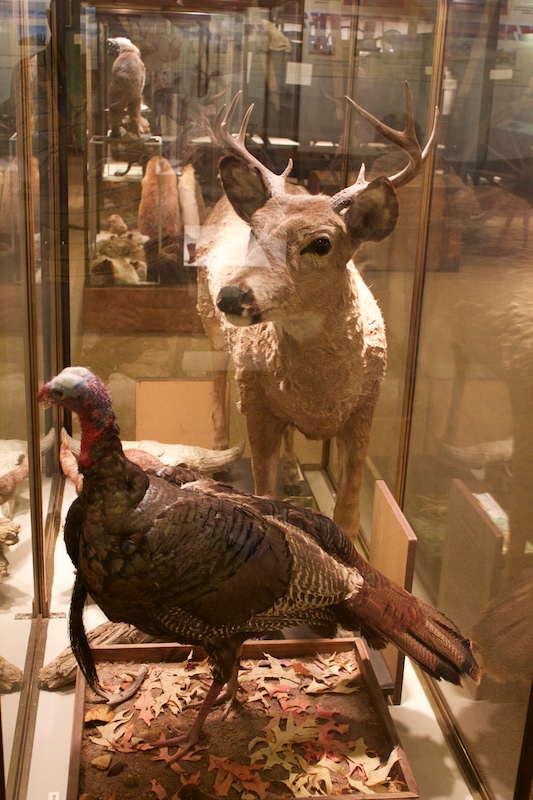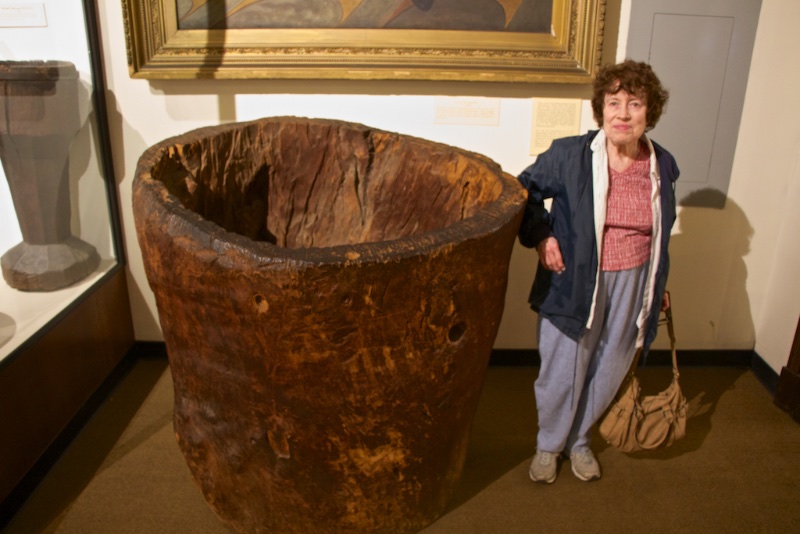 Mary Jane Hyde near a large wooden tub carved out of a single tree trunk.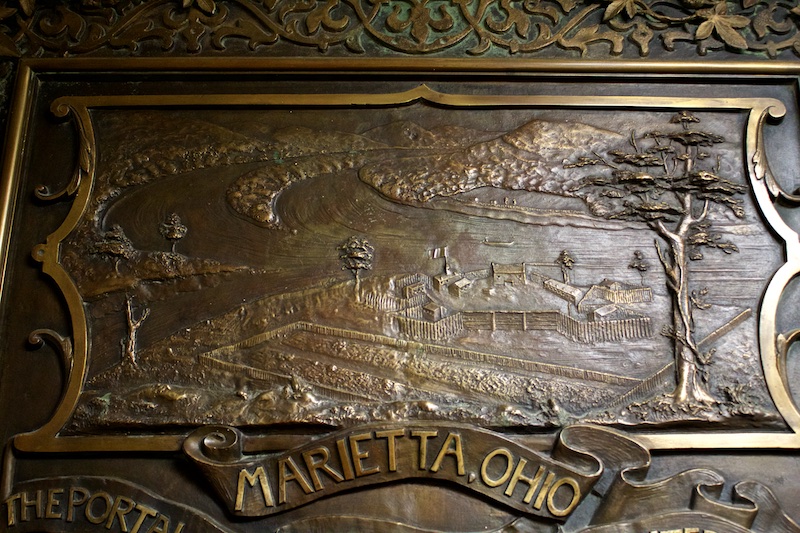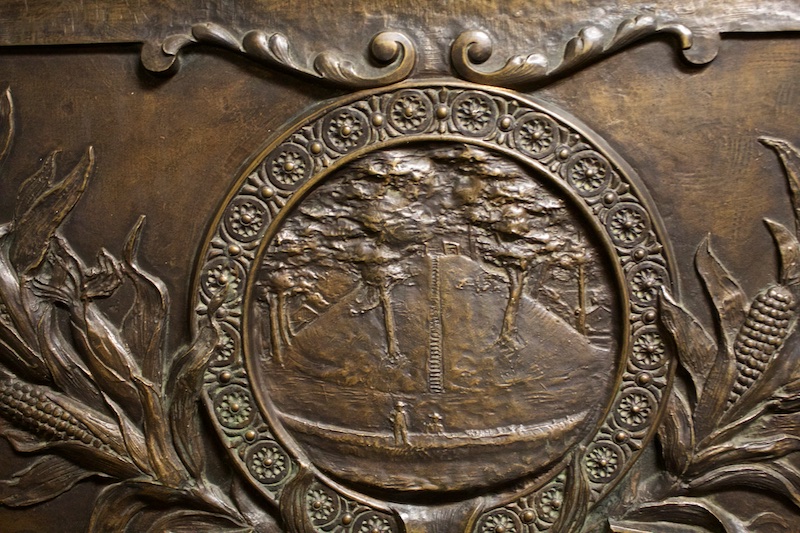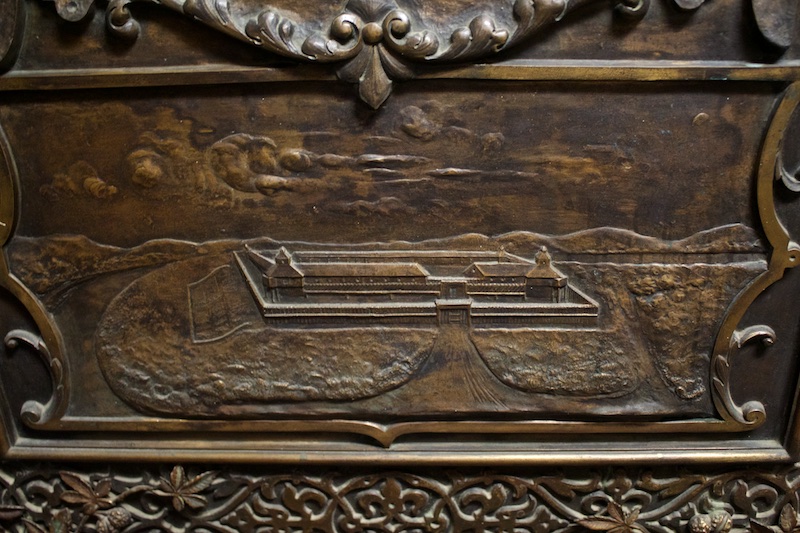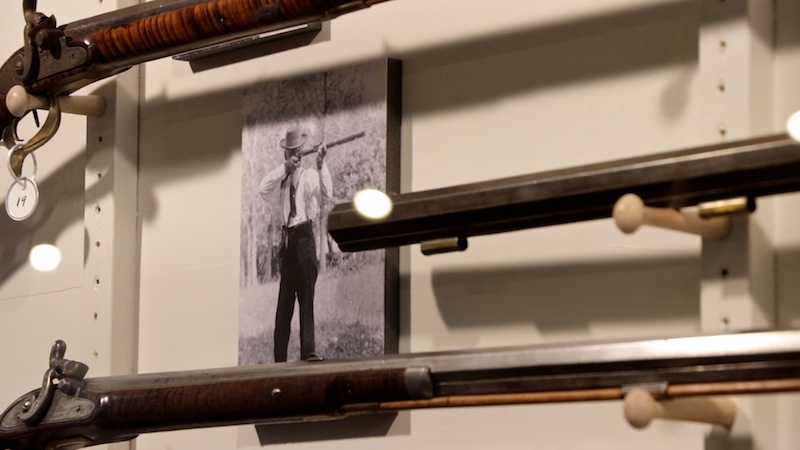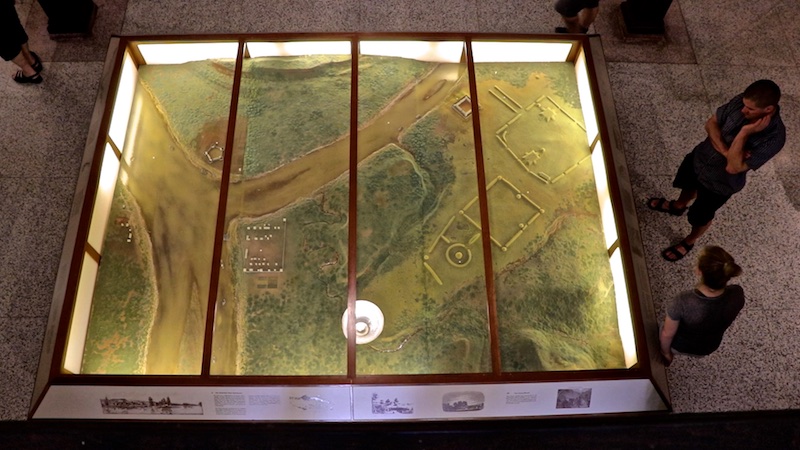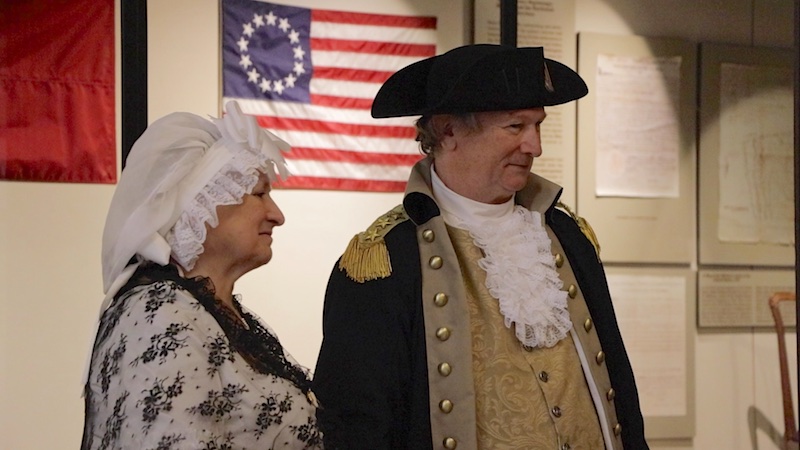 Actors portray General George Washington and wife Martha Washington as part of "Museum Day."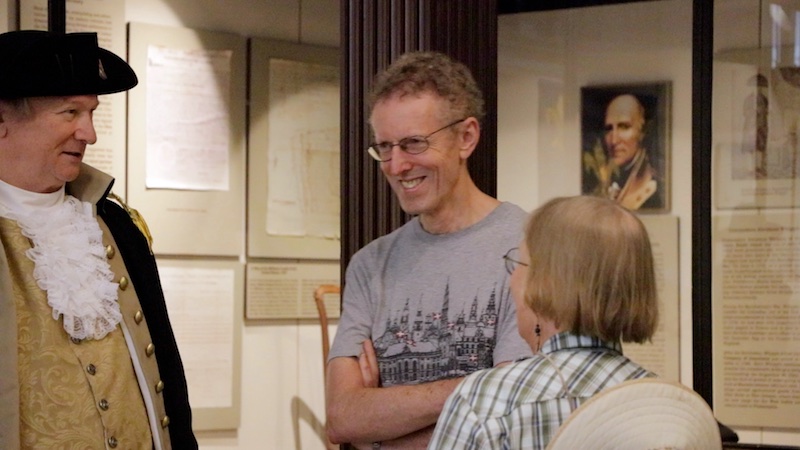 George Washington speaks with Jane Hilder and her husband Bob Williams.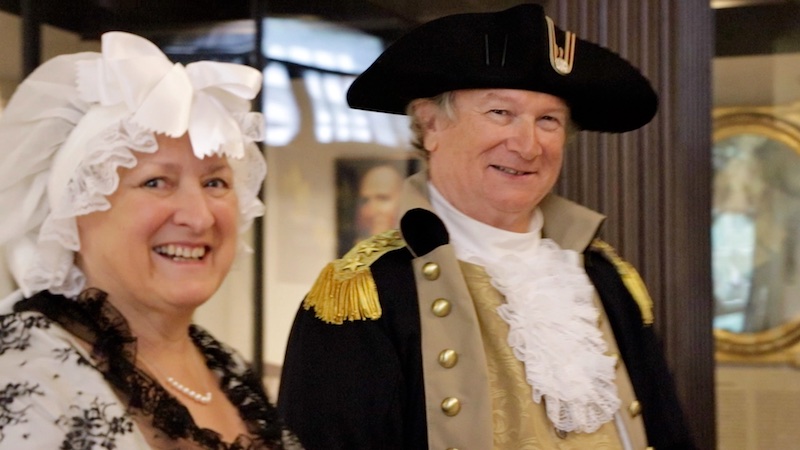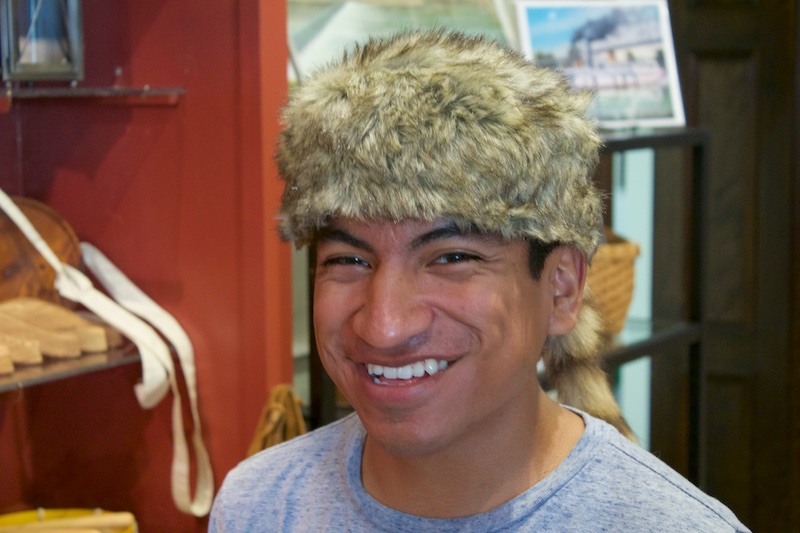 Scott Hyde dons a coon-skin hat at the Gift Shop. But he decides not to buy it.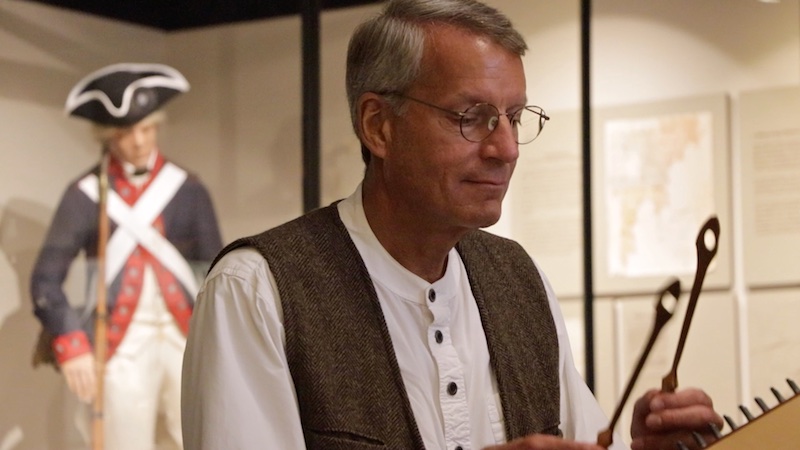 Musician playing the hammered dulcimer as part of "Museum Day."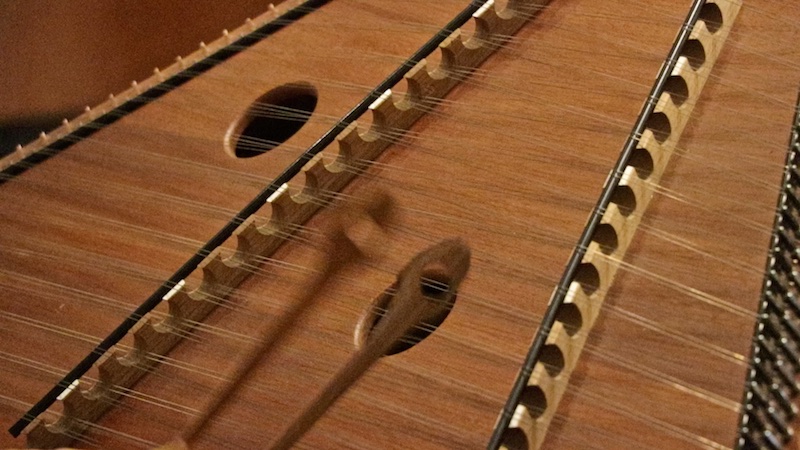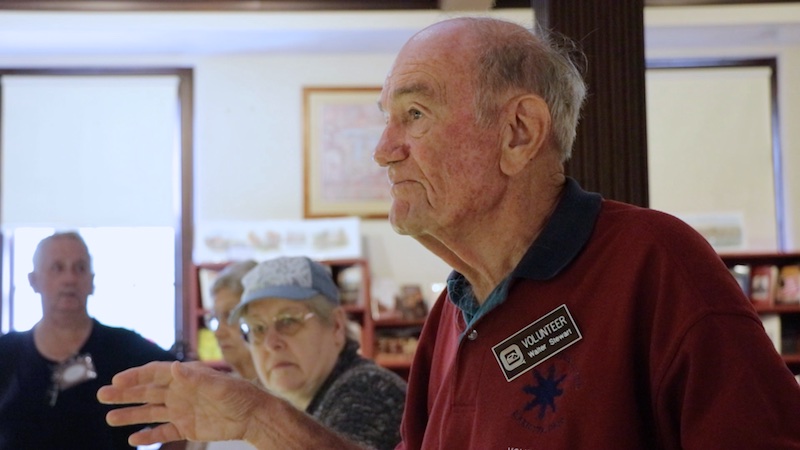 Our guide for the Rufus Putnam house tour on August 6, 2016.
Model of the Campus Martius Fort as it looked in 1790. Rufus Putnam's house was one of the corner houses. Note these houses were not log houses but were built using hand-sawn boards.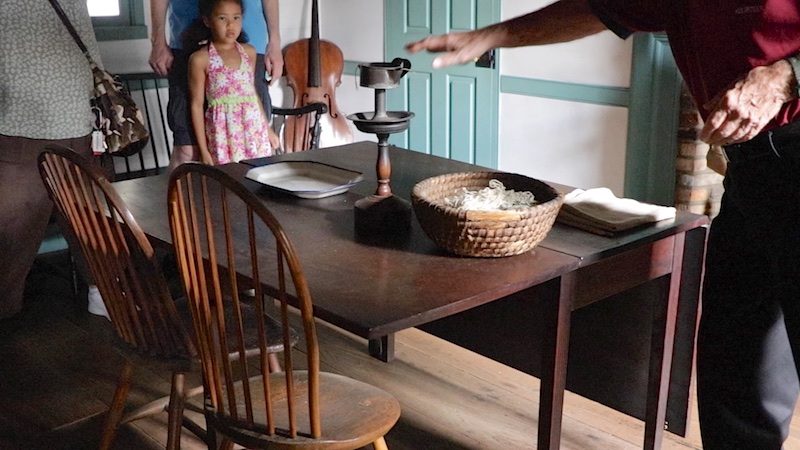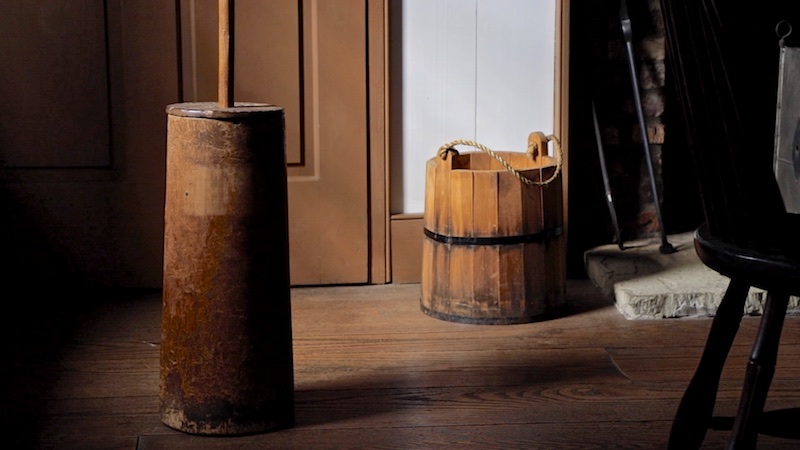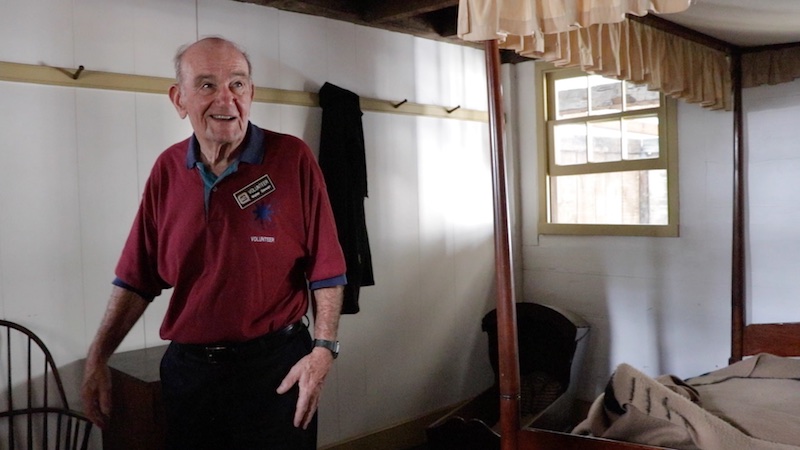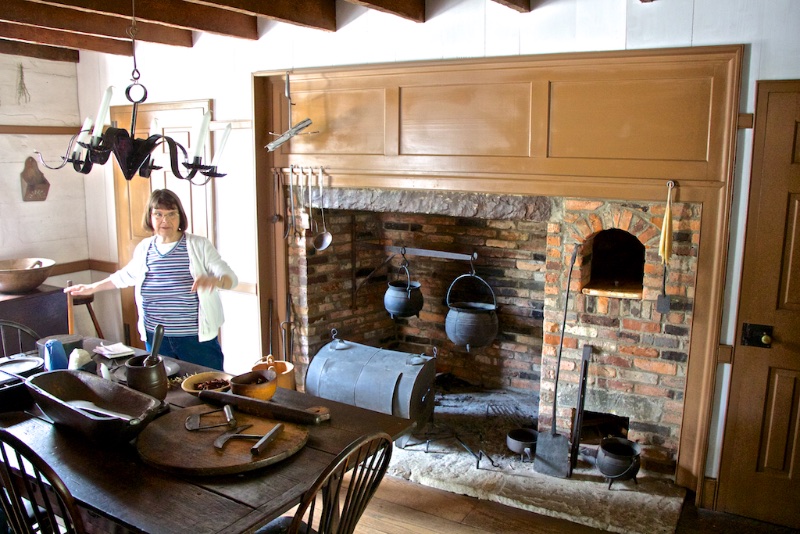 The lady was our tour guide of the Rufus Putnam House tour in May 2015. The kitchen in Rufus Putnam's house.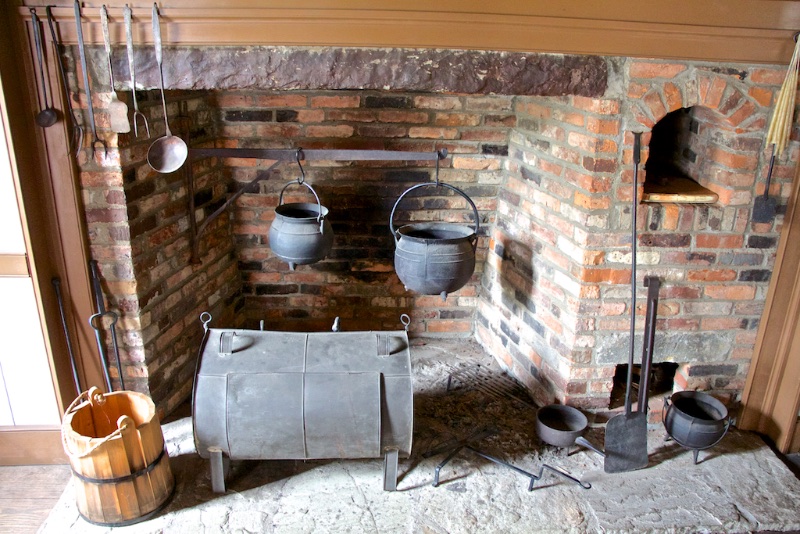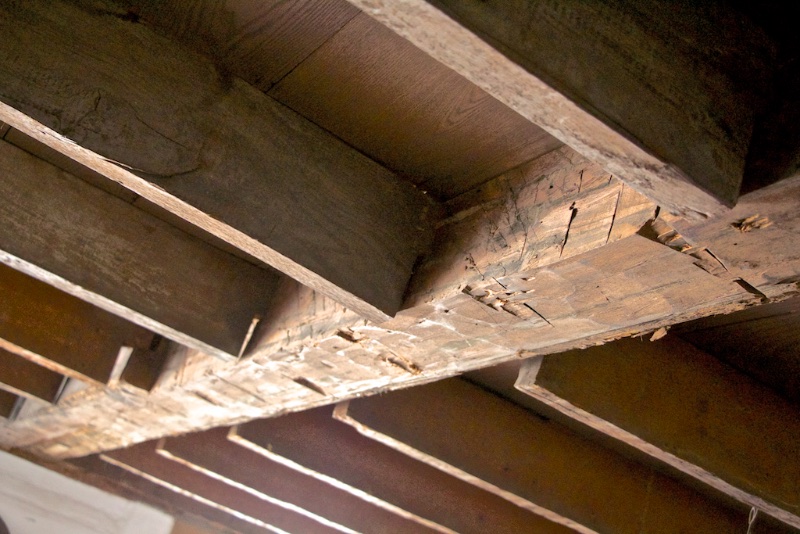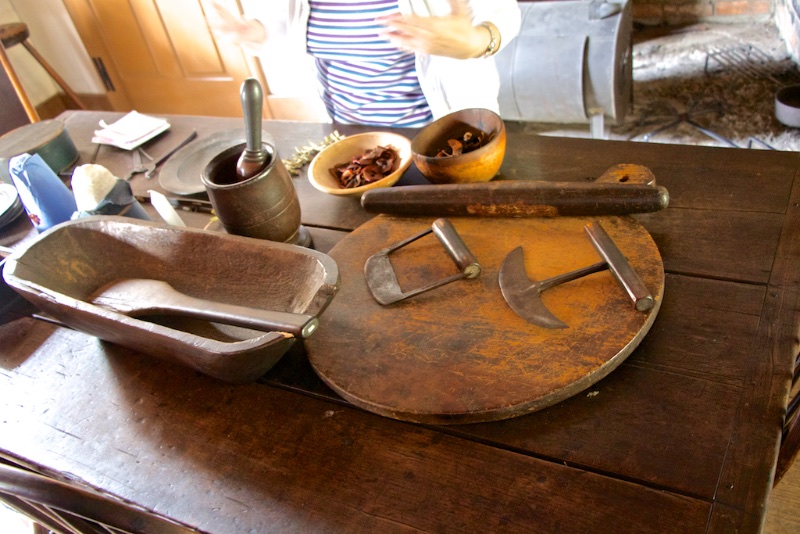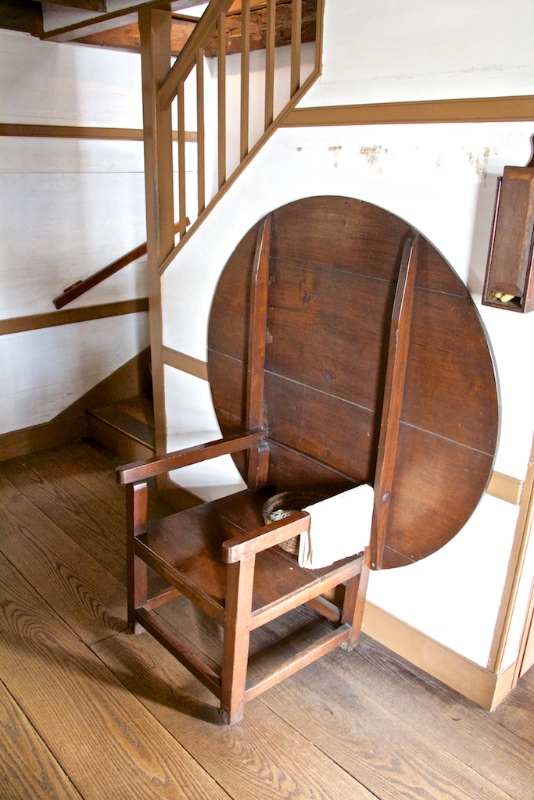 A small table that could be converted to a chair.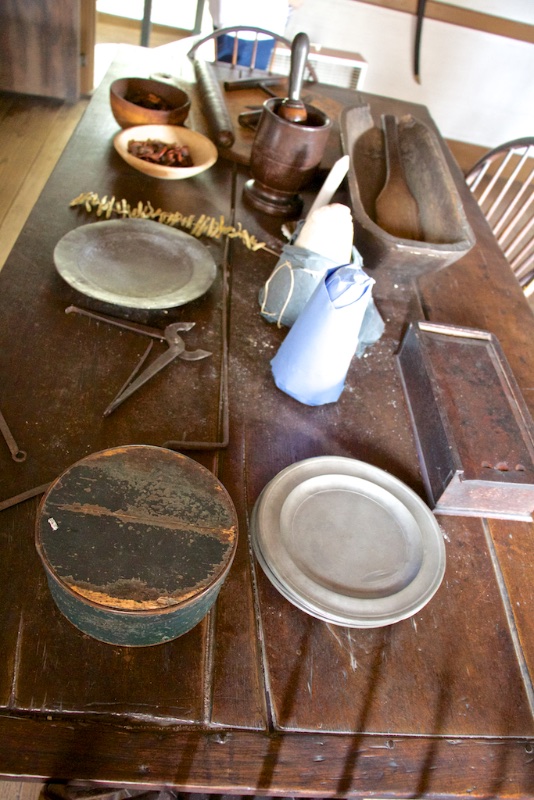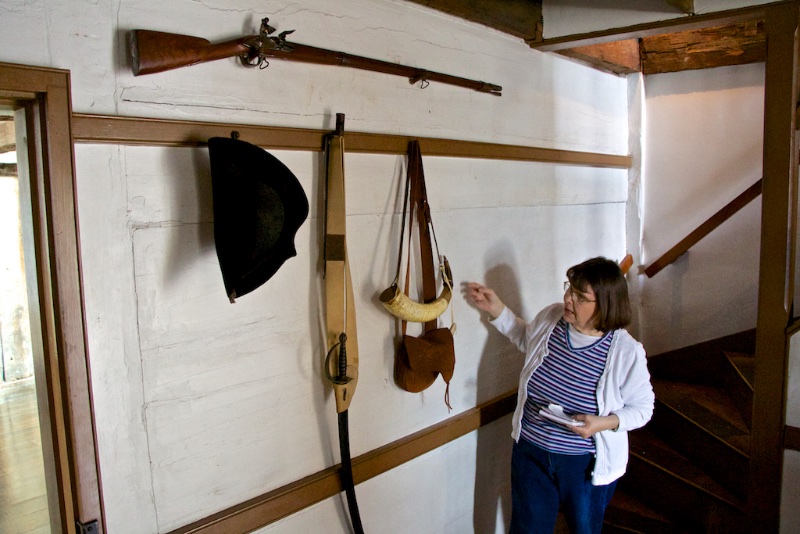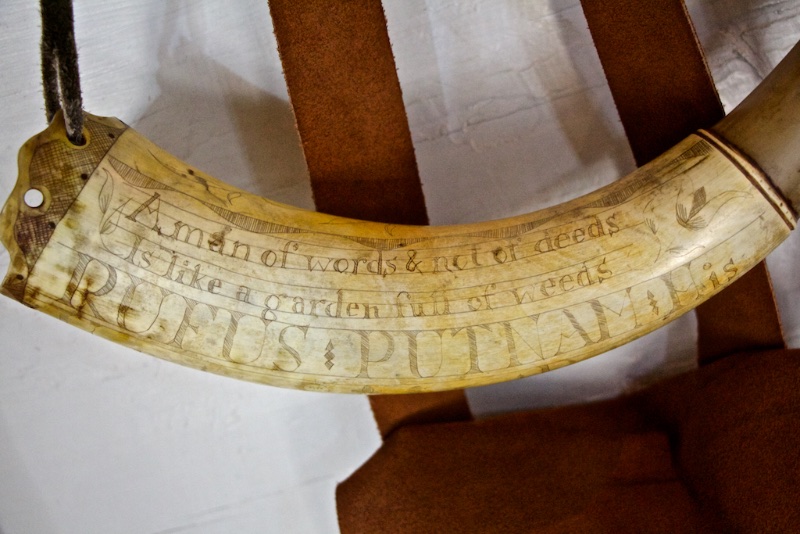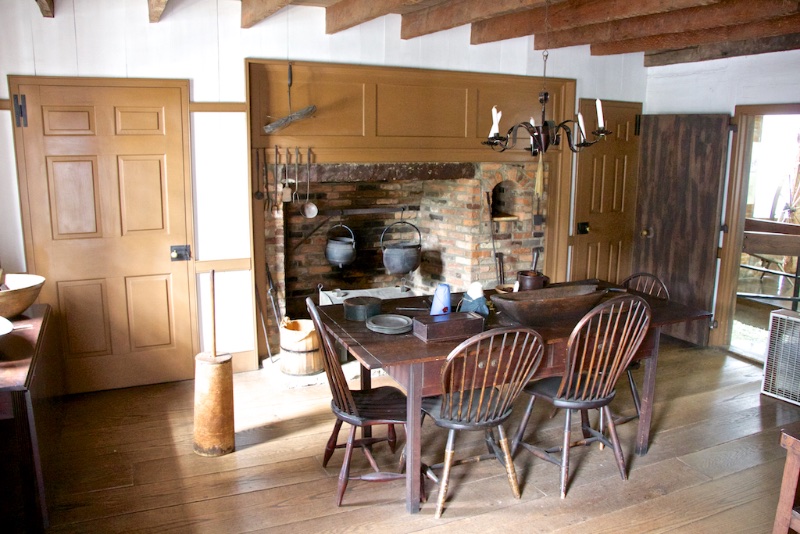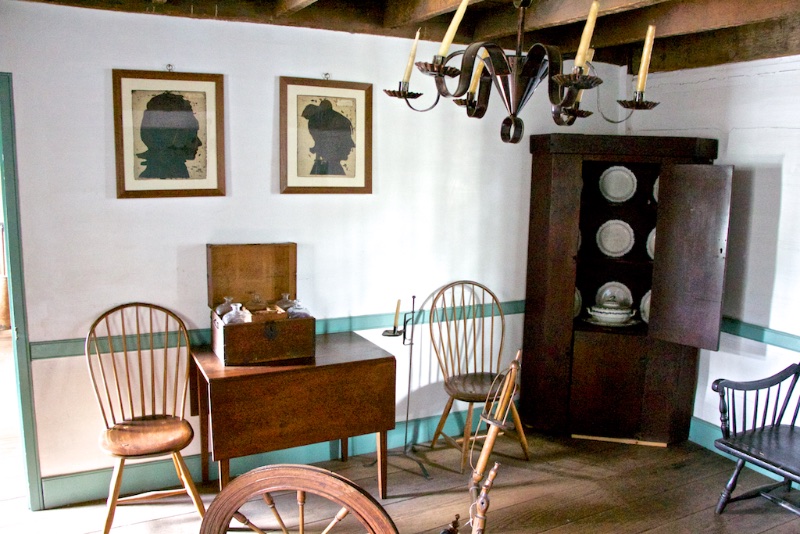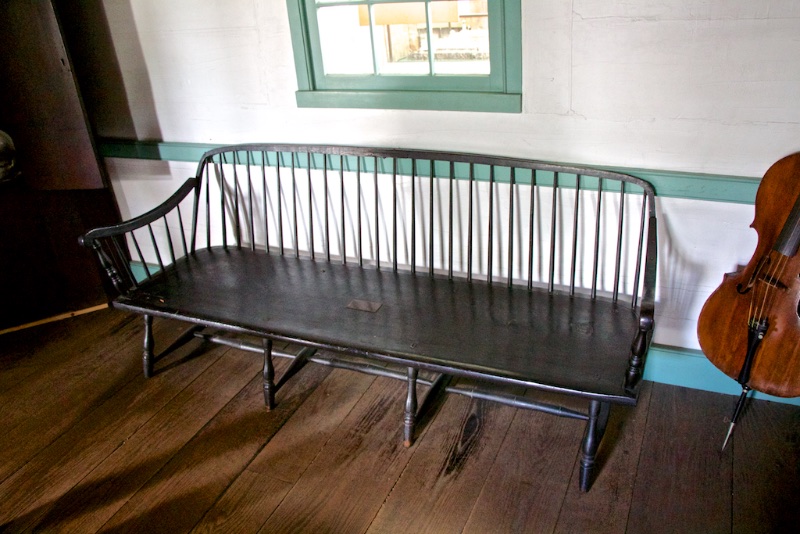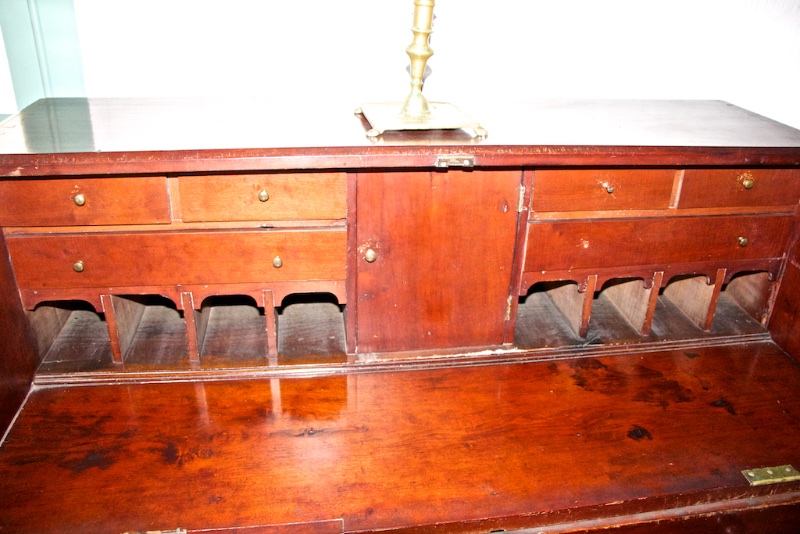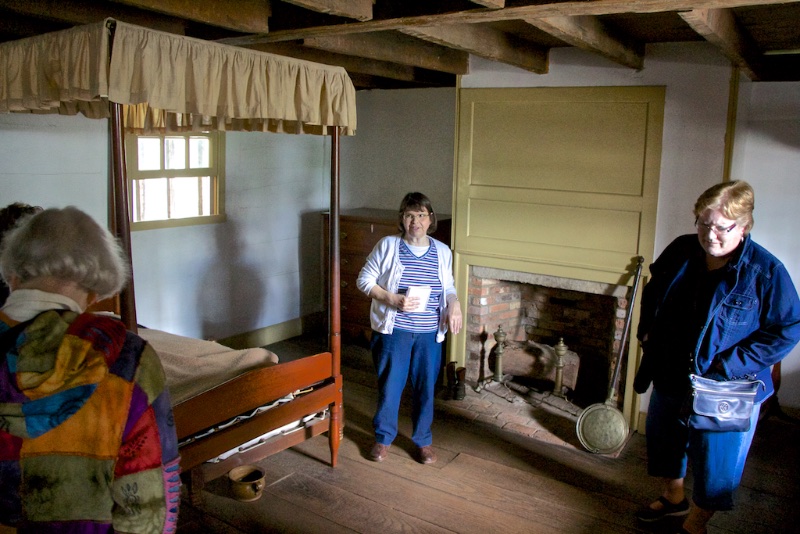 One of three bedrooms on second floor.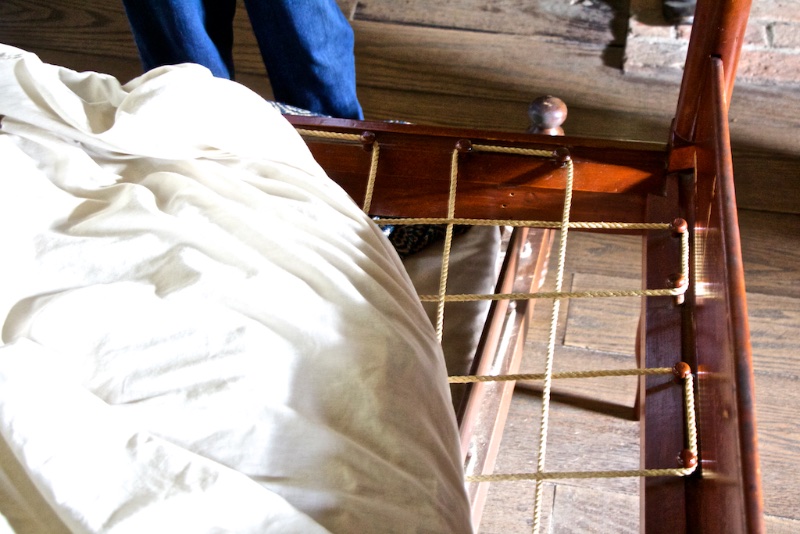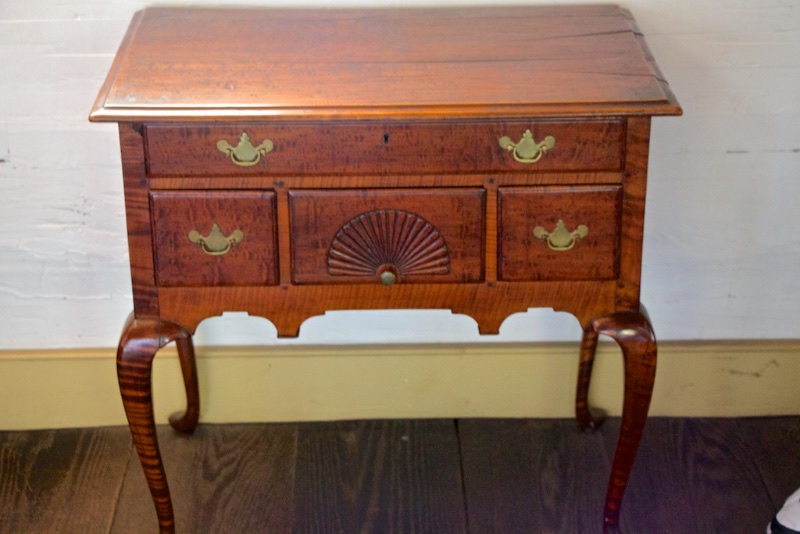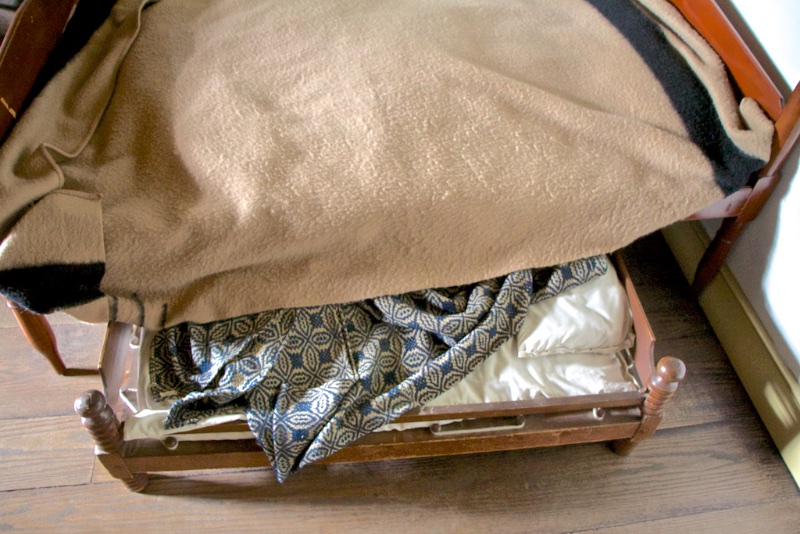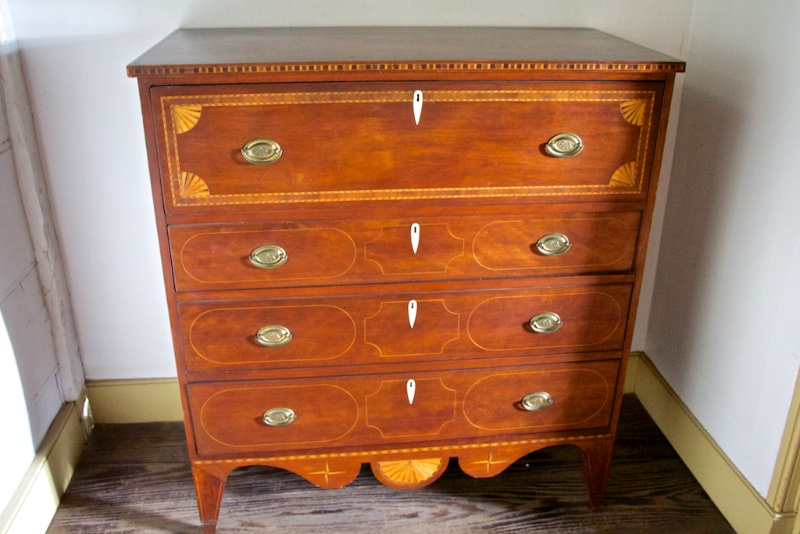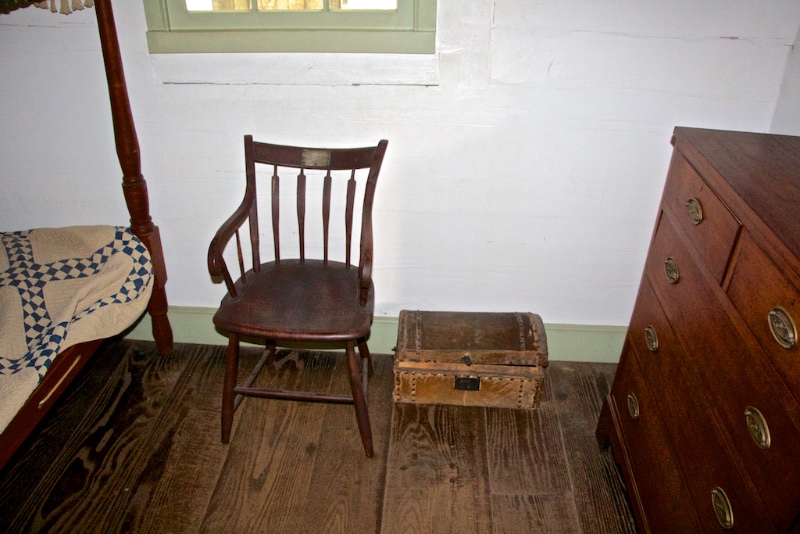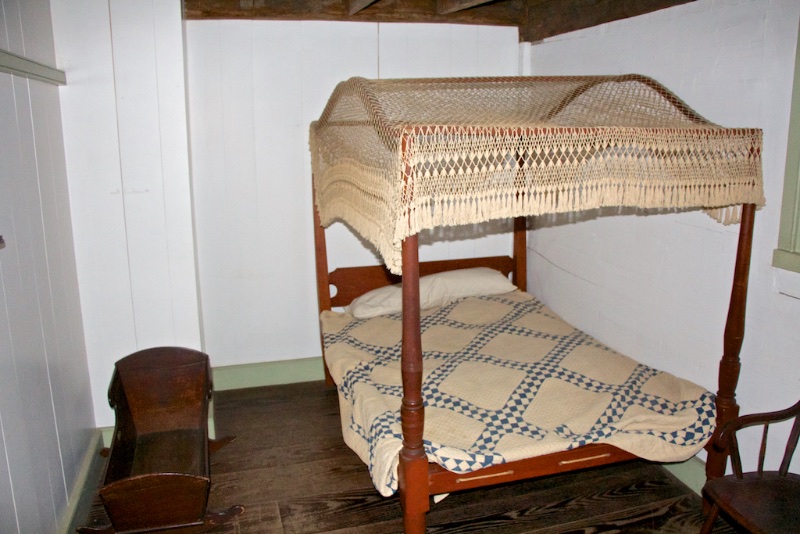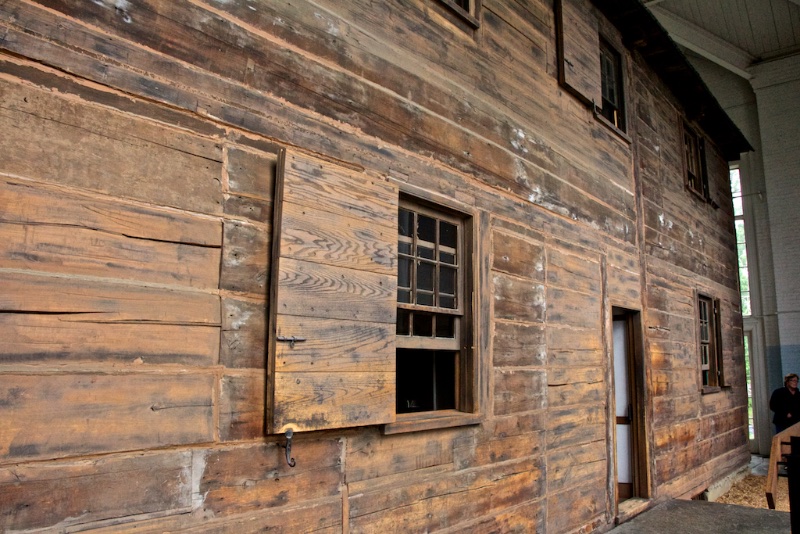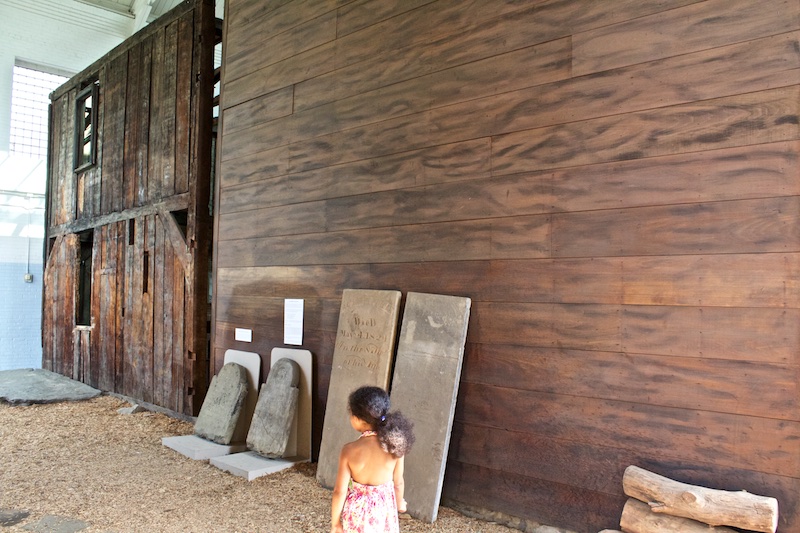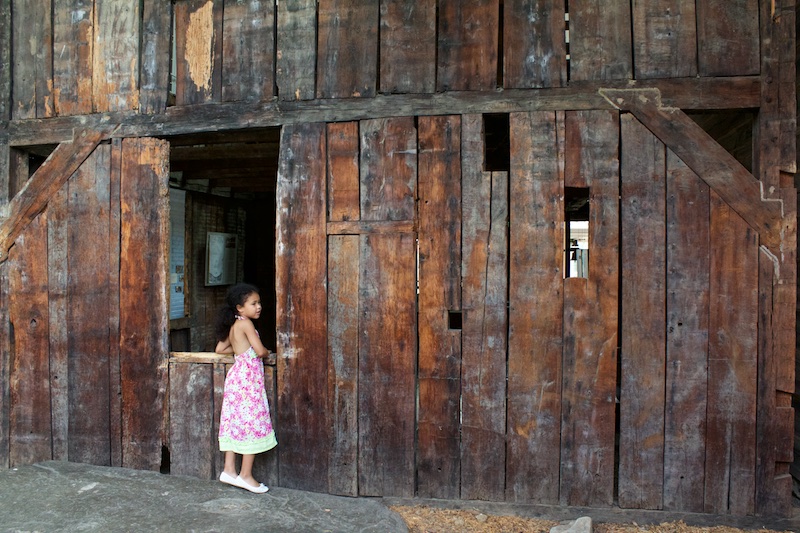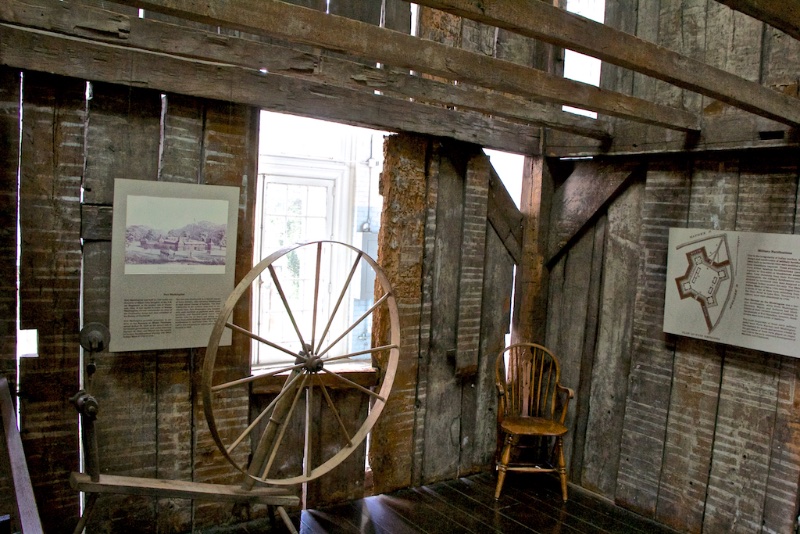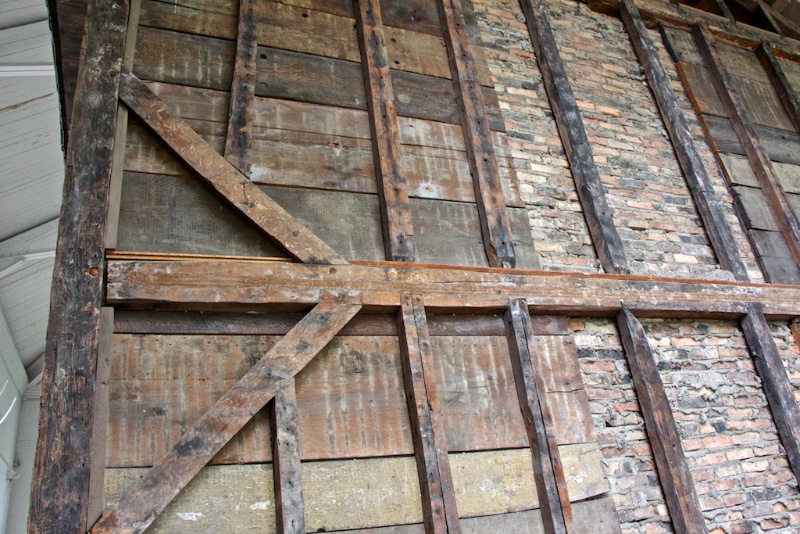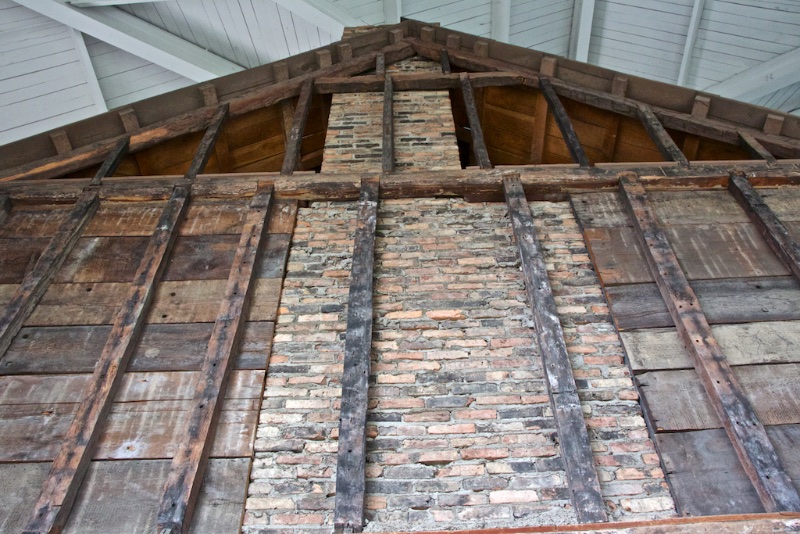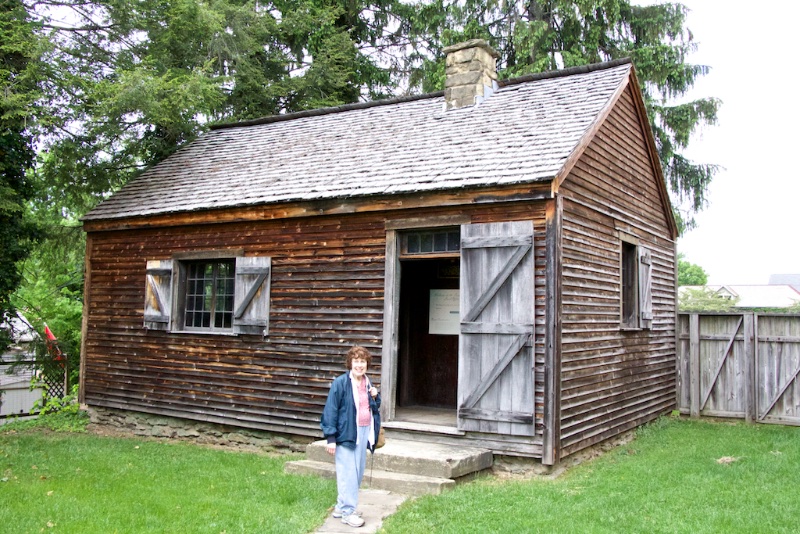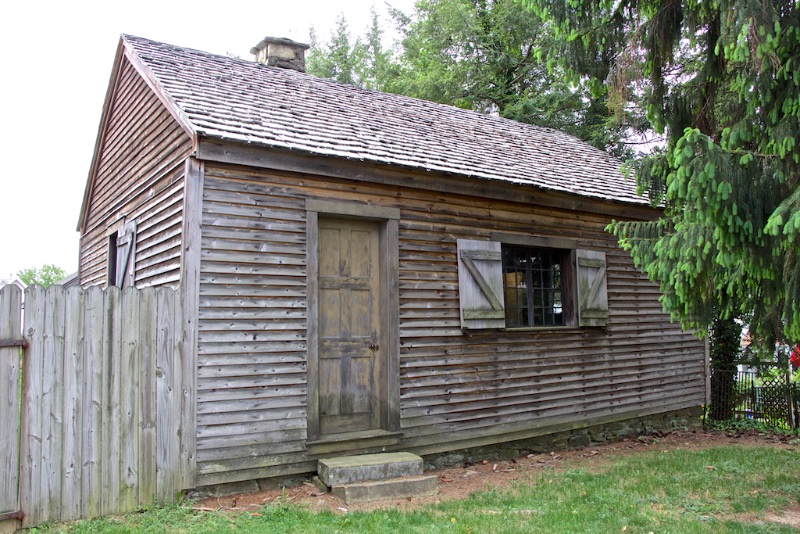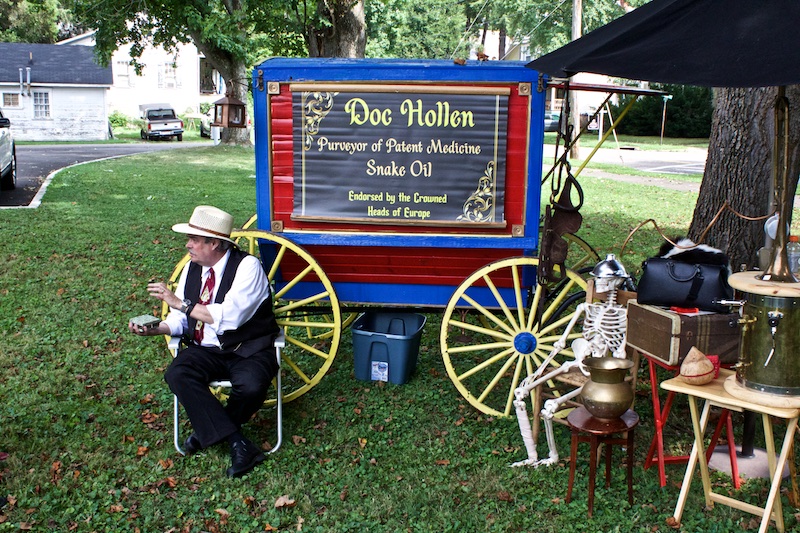 Back to Saturday's 2016 Reunion web page