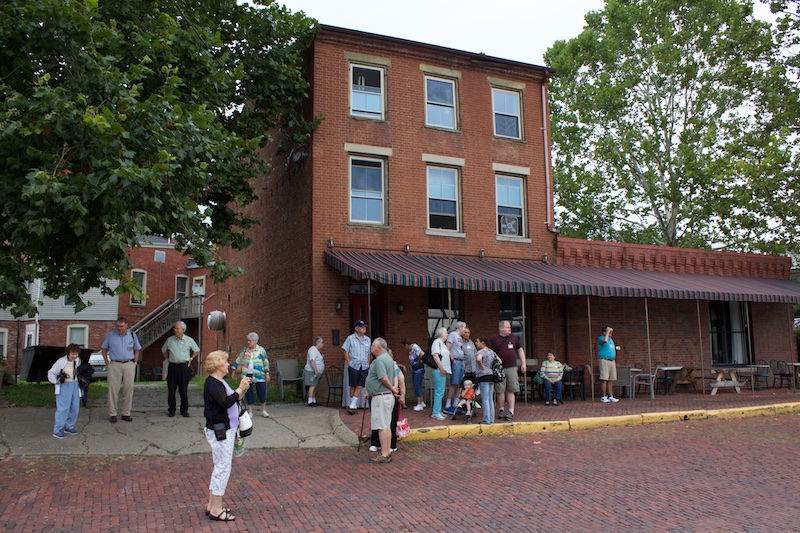 Saturday morning at 8:30 am twenty-six of us were scheduled for a Trolley Tour to be picked up in front of the Levee Cafe House. Unfortunately, the driver had a family emergency and we had to cancel. Pictures of us waiting in the rain.
Saturday morning many of us visited the Campus Martius and Ohio River Museums. Both are world-class museums and impressive. In the Campus Martius Museum, we had a tour of General Rufus Putnam's home built about 1790. Rufus Putnam was the leader of the original group of 48 families that settled in Marietta, the first white settlement in the Northwest Territory (includes present day Ohio).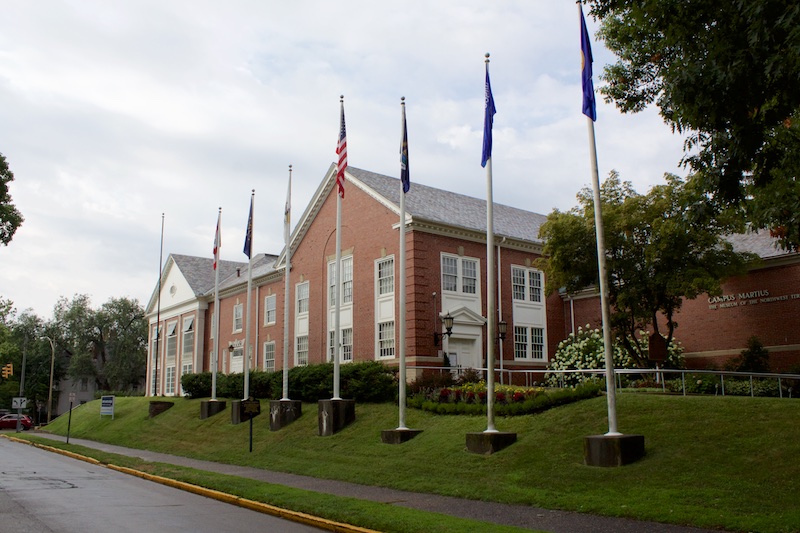 Front of the Campus Martius Museum. The highlight is the guided tour of General Rufus Putnam's house.
Many pictures of Campus Martius Museum.

The W. P. Snyder, Jr. Steam Towboat – part of the Ohio River Museum.
Many pictures of Ohio River Museum.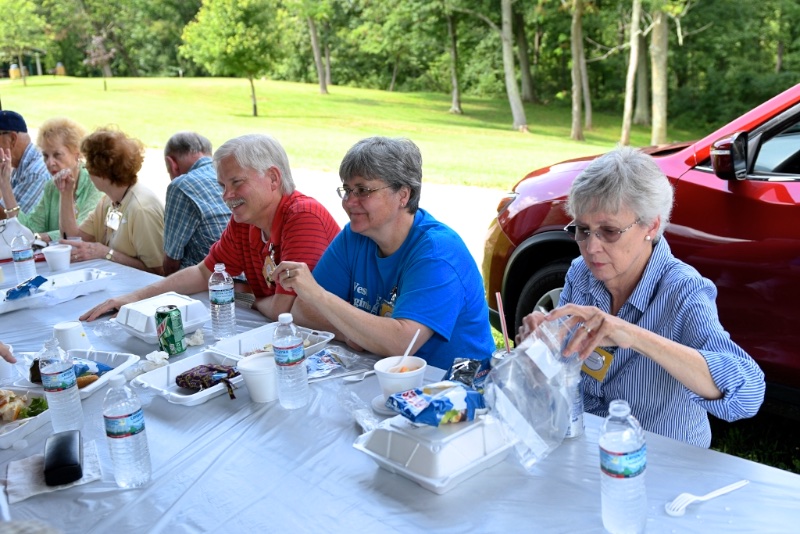 After visiting the museums, we had a picnic lunch followed by our Jackson Brigade Business Meeting and Memorial Service.
Pictures of us on our picnic at Veterans Memorial Park in Wood County, West Virginia.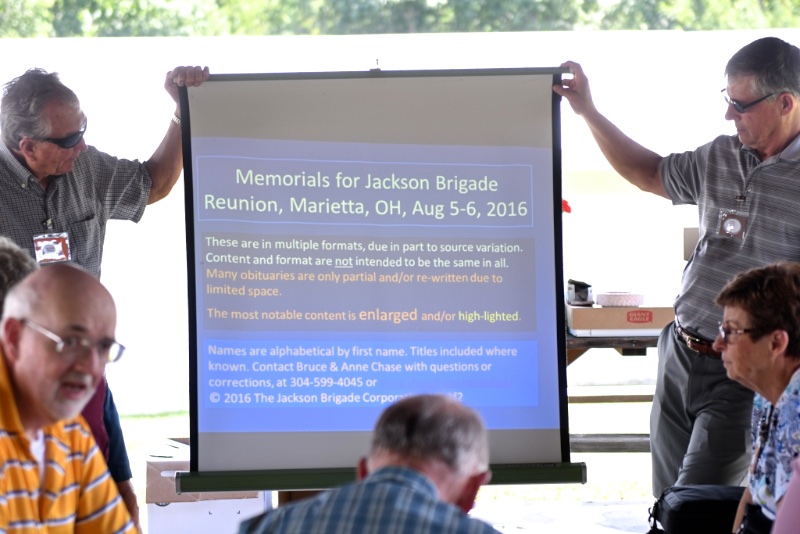 The Jackson Brigade honors the descendants of John Jackson and Elizabeth Cummins who have died since the last Reunion (2014) with a Memorial Service. We also honor any spouse of a descendant who has died. This Reunion the Memorial Service was organized and run by Bruce and Anne Swisher Chase. New this year, Bruce and Anne created a Power Point slide show with a slide for each individual we are honoring. View the Memorial slides below. Pictures of our Memorial Service.
Jackson Brigade 2016 Reunion Memorial Slides
A Memorial Service Booklet was distributed to all the attendees.
In the afternoon, we had more time to explore Historical Marietta including its ancient Hopwell earthworks. After dinner, those who wish went on the Marietta Ghost Tour.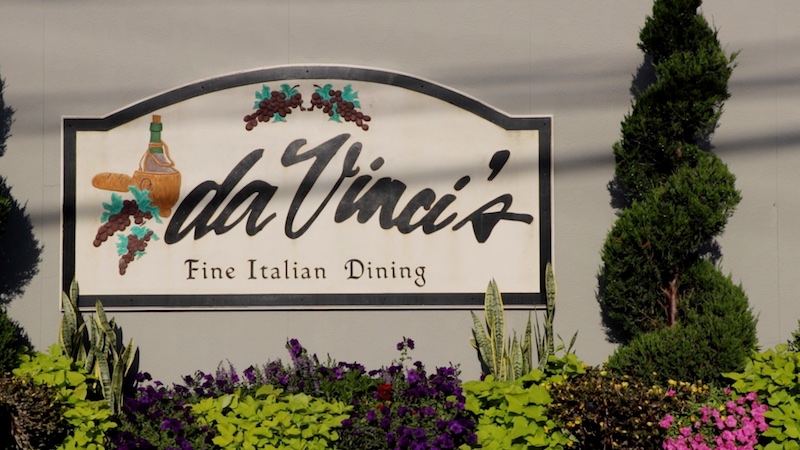 About 46 of us ate Saturday dinner at the Italian Restaurant da Vinci's. Pictures of us at da Vinci's.
---
Pictures of the historic Lafayette Hotel both interior and exterior.
Some sights around Marietta, Ohio.